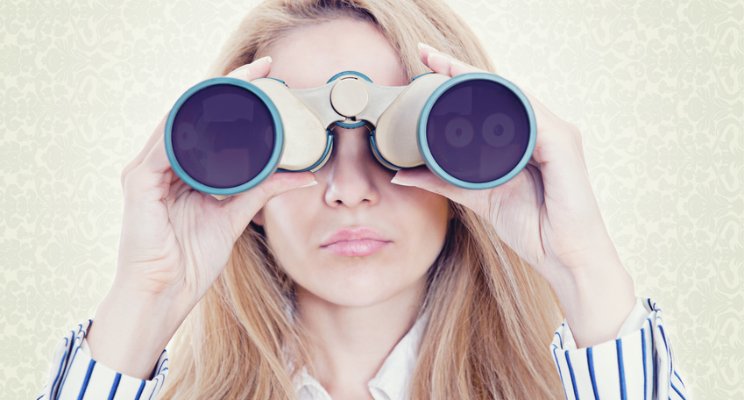 Startup Leaders, This is How You Vet a Sales Recruiter
As a startup founder or leader, you'll reach the point where you must extract yourself from the minutia of daily operations and focus on what you do best: setting direction, making your products/services sing, raising money, growing your company and the list goes on…
So what happens when you're desperate to round out your sales team and offset some of the workload you or another leader has reluctantly taken on?
Do you throw a job description out to a bevy of recruiters with the "pressure on" and hope that one will turn up a few good candidates, and one of them worth hiring? It happens all the time, but the method is flawed. Recruiters end up fighting over fees, confusing potential candidates, not representing your company in the best light and ultimately diluting the pool of quality talent.
A spectacular recruiter is an extension of your team, hired to do the heavy lifting so you can focus on what's most important—running your business. A sales recruiter is in charge of bringing you the people directly tied to your revenue pipeline. Clearly, you wouldn't leave that task to just anyone. But how do you know if a recruiter is any good?
Before you engage, think about these important keys to your recruiting success first:
The Recruiting Firm Follows a Process:
Since you're running a business, you know that efficiency (and sanity, let's be honest) is derived from process. Any recruiter you engage with (sales or otherwise) should be able to articulate exactly how they'll work with you and back up their claims to boot.
For starters, your recruiter should be able to explain:
How he or she will understand your company
What the sourcing plan is
How the firm will communicate project status to you
The Recruiter Has Specific, Tangible Expertise:
Is your recruiting firm everything to everyone? Do they place creatives, sales people, and accountants across a variety of industries? A recruiter who specializes in sales (and startups while we're at it) will have a MUCH better understanding of your sales team's demands, speak the sales language fluently and know how to spot a candidate with the right skills. The best part, they may have some sage words of wisdom that can help your team outside of the recruiting process. Think about not having to worry about educating them on sales 101, wondering if they "get it" after your cram session and their ability to have truly meaningful conversations with all parties involved, from the founders to the sales gems your dreaming of hiring.
I hear this from clients all the time: A candidate with a resume matching our job description came in to interview, but when it came to discussing the details of the position, they wanted to work from home. Not only did our job description explicitly state that we need employees in the office, but we were upfront in communicating that to our recruiter.
I hear this, too: We need a salesperson who's capable of building his or her own contact list. But the last few people we've had in for interviews don't seem to have a grasp on what that requires or why it's important to us.
A recruiter who takes the time to clearly understand the task at hand, will uncover areas where candidates' requests or experiences don't match up with the job description BEFORE sending them your way. An A+ Recruiter will carefully cull the very best candidates, pinpointing what makes them tick and why to create efficiencies for you/your team.
The Recruiter's Got the Lingo:
This does not mean that a recruiter peppers the conversation with industry buzzwords or a lame regurgitation of the first paragraph of your job description. It does mean that the recruiter can spot BS when a candidate tries to get by on sales jargon or broad, empty statements in an interview, though.
Understanding an industry's vernacular and nuances typically comes from specific experience in the field. When a recruiter can speak your language (and back it up), you are off to the races with remarkable results ahead. The ability to know the right questions to ask (and when to ask them) while probing into areas that most miss to get to the heart of the matter should make you sleep better at night knowing you're in capable hands.
The Recruiter Will Represent Your Company Well Over the Long Term:
It's important that potential candidates, particularly those you're interested in hiring, have a good experience with the entire process. That starts with your recruiter. And while a pleasant personality is important, so is a recruiter's ability to speak frankly. You want to know the truth about candidates and they need to know the truth about the job. Your recruiter is in charge of this communication.
Recruiting isn't just a one-time exercise. To get the best people, a recruiter fosters relationships and builds networks. A good recruiter spends the time required to get to know people, build trust and develop relationships with top performers so that when they're ready to make a move, you have a shot at hiring them.
If you're ready to work with a recruiting firm that has mastered the search and hiring processes, understands the critical dynamics of a sales team, is passionate about the startup space, has been in the sales trenches themselves, and is fanatic about representing your company well, we should get to know each other. If you'd like to have a chat about what an effective hiring process looks like, just say the word.
As always, thanks for reading!
-Amy Volas