Like everything done right, working with ATP started with a conversation, not a pitch. The entire team was genuine, insightful, and thoughtful... we quickly became true partners.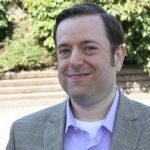 Frank Schneider, VP of Marketing, Sales, and Customer Success, Creative Virtual
Well hello there! How can we help?
Connect with us on social media.
Cut through the fluff to gain access to the very best sales and recruiting insights.