Like everything done right, working with ATP started with a conversation, not a pitch. The entire team was genuine, insightful, and thoughtful... we quickly became true partners.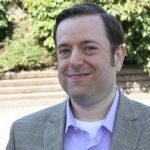 Frank Schneider, CEO, Speakeasy AI
Well Hello There! How Can We Help?
Join The Conversation on Social
Cut through the fluff to gain access to the very best SaaS, sales, startup, and recruiting straight talk not shared anywhere else.
Love what we do, but not quite ready for executive search yet? With the ATP Studio, build a winning hiring framework.