Great Sales Teams Aren't Built on Guesswork
After 20 years of watching sales recruiting miss this fact, we decided it was time to do something about it. We imagined what it would feel like if sales recruiting was collaborative, human, and intentional… and then built the process below to make it real.
We Get to Know You and Your Business
No two startups or leaders are alike and neither are their growth goals. The first thing we do is lean into the power of discovery. This is not your average half-baked "intake meeting" – together, we peel back the layers to pinpoint exactly what you need, who, and why it matters for your startup stage. Ensuring every person you interview is worth your time to make a great hire... the first time around.
We Tell Your Story Like You Would… or Better
Once we have all of the juicy bits and pieces from discovery, we pour over every detail to build a go-to-market strategy that tells your startup story magnetically with integrity. We leverage our robust network while making meaningful connections with sales leaders who have the 'DNA' and track record to help you grow. And we're proud to say our recruiting outreach has been described as "the best way I've ever been approached!" We celebrate the long-game mindset and how your brand is represented in the marketplace is a top priority.
Say Goodbye to Questionable Stacks of Resumes
We do ALL of the heavy lifting for you – we get to know potential candidates both personally and professionally in a level of detail you've likely never seen before, looking for what makes them tick and how they can help your startup scale. Then we bring the best of the best your way via thoughtfully-crafted profiles which showcase the qualitative/quantitative insights that demonstrate why they'd thrive on your team.
We're Your Personal Concierge Every Step of the Way
We don't sit back with our fingers crossed once you're interviewing our candidates. We bridge the communication gap, ensuring questions are answered with no detail left behind via robust reporting fueled with data, market analysis, and weekly strategy sessions. Candidate experience matters immensely to us and we take it seriously to make sure no one is left in the dark… because that's what it takes to bring the best on board and why we have a 98% offer acceptance rate!
We're Here to Support You After the Hire is Made
Our work doesn't stop once you've selected "the one." We handle this critical leadership hire with kid gloves, keeping your newest addition to the team engaged and closely connected all the way through the onboarding process and beyond. The potential for landmines to pop up during this stage is significant and we do the heavy lifting for you to help you avoid disaster. Your success is our success.
After months of unsuccessful recruiting efforts from our internal team, ATP delivered three perfectly qualified candidates – all with the type of professionalism and responsiveness you desire from vendor partners but rarely get.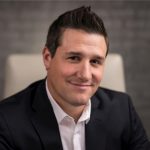 Jeremy Schultz, President, Modus
What to Expect When You Work With Us
Vetted All-Stars ONLY
Your time is incredibly valuable and it's why we insist on presenting you with a small, curated selection of highly-qualified and well-vetted candidates to consider. We will not send you on a wild goose chase.
Your Brand Shines
We make sure each candidate walks away feeling good about their experience and that your brand shines at all times. After all, they could be your next customer, source of referral, or the person interviewing you in the future!
100% Transparency
Let's face it, nobody likes to read the tea leaves. No matter where we are in your search or how difficult it might get, you'll know exactly where you stand, how the market is responding, and what to expect next at all times.
The 98% interview-to-hire ratio we achieved working with ATP was astounding – unlike anything I've experienced working with other sales recruiting firms. We wouldn't be scaling the business at the rate we are without them.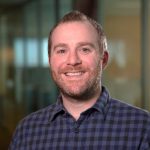 Scott Schwartz, SVP of Sales & Marketing, HHAeXchange
What We Do Best:
Whether you need to hire an enterprise seller,  sales leader, or to build out an entire enterprise sales team, we're here to help you get it right the first time around.
We speak the language of sales fluently and know how to translate it into the talent marketplace for each role below:
Head of Sales
VP of Sales
SVP of Sales
CRO
Revenue Operations/Sales Operations/Enablement Leadership
VP+ Customer Success
Whether you're trying to figure out who to hire, when to hire, cleaning up the nasty effects of a mishire, or have a question about how we work, get in touch and let's dig into the details together. We believe in the power of conversation!
Cut through the fluff to gain access to the very best SaaS, sales, startup, and recruiting straight talk not shared anywhere else.
Love what we do, but not quite ready for executive search yet? With the ATP Studio, build a winning hiring framework.