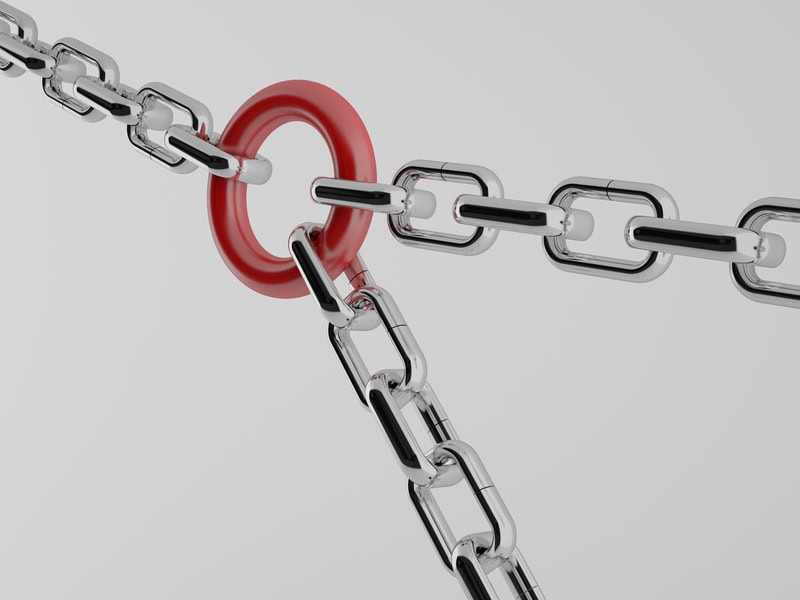 Sales tech I can't live without.
According to a study done by LinkedIn this year, sales tech is used by over 91% of all salespeople (and only 2% of the top sales performers in the world don't use it). I'm certainly a fan of it myself and use a number of digital tools to manage my own sales process for ATP (more on that later).
That said, there's an overwhelming choice when it comes to selecting a piece of tech and it often makes it hard to know what will work best for you. While I know there isn't ever a definite answer to these sorts of things, there are a few pieces of tech that I really have found helpful and I want to share the wealth! Again, make sure you assess this according to your own needs.
Here are the pieces of sales tech I find most useful as a salesperson and why I like them.
Apps I use daily.
LinkedIn Premium – I spend way more time here than I care to admit. I'm following all of my clients, old clients, prospects, key influencers, people I admire, leaders I respect, etc. My newsfeed helps me keep up on what's happening with some of my contacts. It's where content is published and we all know I like to read. My InMails/history of connections for context on when/how we connected. Who has been viewing my profile and when. Who's liking my "stuff" and commenting. Groups are a fantastic way to see what my like-minded colleagues, prospects, and buyers are talking about and a terrific way for me to weigh in to start connecting in a more meaningful way. All of this helps me understand what's happening so I can have better/stronger conversations.
LinkedIn Sales Navigator – My LinkedIn sales weapon of choice – premium on steroids for searching, building lead lists, additional kernels of juicy insights, and company updates.
Findthatlead LeadIQ and Apollo.io – I use these tools to fill in my gaps to get leads/contacts and wrap my arms around my marketplace along with contact information I need to reach out and say "hi."
Crystal – When I find someone I want to initiate a conversation with, Crystal is a really smart piece of tech that tells me how to engage them by suggesting the very best way to connect.
Nudge – The more I use it the smarter it gets to help me stay on top of what my prospects and clients are talking about online and updates for their companies – super helpful as I browse online or create emails.
Google – I kick it old school by setting up alerts for my top targets, the best way to be automatically alerted on major news.
Cliently – I'm BLOWN away by their technology to personalize at scale – think automated lead lists. Plus, it's a highly personalized/customized cadence that includes email, Twitter, postcards, and video. DISCLAIMER, I'm no longer using this as it's much more robust than what I need, but I'm a huge fan and would be remiss if I didn't include it here. Spencer Farber is a class act and went above and beyond the call of duty to take exceptional care of me.
Feedly – I read A LOT to make sure I know what's going on in my backyard. Feedly is a lifesaver that helps me condense all of my content streams into a single place.
Microsoft OneNote – I seriously can't imagine my life without it. This was a serious game-changer for me and it's where I organize anything that I could make a "note" on. I can password protect pages, color code tabs, categorize the mess out different parts of my business and it's my go-to for all things organizations and thoughts. I use it every…single…day.
Browser extensions I can't live without.
If you're not using Google Chrome or Mozilla Firefox for your web browser, you're missing out on a huge number of tools available in the form of browser extensions (plugins). I personally use Chrome because it works for me and I also power my entire business via Google (Docs, Mail, Calendar, etc.). I have a confession to make, I have a slight Chrome Extension addiction, don't judge…
Here are a few extensions I couldn't live without:
Extensity – This is a lifesaver if you're anything like me with a laundry list of extensions. The downside of extensions, the more you have, the slower your system becomes. Good news, Extensity helps you enable/disable plugins easily.
Right Inbox – This little extension makes my email life a heck of a lot easier. It helps me stay on top of email follow up and has an intuitive writing-check function to help my emails be more effective.
Loom – All of my video dreams come true and so darn easy to use.
Crystal Knows – Understanding the people you communicate with is key. The accuracy is uncanny (yes, I'm a strong DI).
CloudHQ – As they say, there are two types of people in this world: those who have had a hard drive failure and those who haven't (yet). CloudHQ is a cloud-based backup for all of my apps and important data so in the event I lose a computer, my business information isn't lost.
Mailtrack – Email tracking for Gmail. The daily report is super helpful to help me understand who's responding to what and what I need to follow up on.
Toby – I'm obsessed, this is seriously better than bookmarking and helps me stay on top of any URL that I find interesting that I want to save for later or make sure I highlight and can organize to make sure I know exactly where to find it so it doesn't get lost in the shuffle.
Calendly – this little fella makes my scheduling life a heck of a lot easier and their newly released extension made me a happy camper. Let's face it, nobody likes going back and forth the manage calendars and this tool makes the process much more manageable for all parties involved.
The tool that still might be the most useful for me…
Call me old school, but the Almighty Telephone might still be the greatest productivity tool ever. And contrary to popular belief, the use of it is NOT DEAD when it comes to sales.
I find that so much in the way of communication is often lost in translation online, in comments, via text or email. But picking up the good old fashioned phone cuts through the noise and engages in a way that most aren't these days. After all, selling like everyone else just makes you blend in with the rest of the salespeople your prospects are contacted by!
Bonus: tools my network is using.
While some of these I don't use personally, there are a few tools that came up multiple times when I polled my network on LinkedIn and might be worth looking into. I summarized what they do and how they can help you below.
Outreach.io – This tool may already be on your radar (I have used it before myself). But if it's not, it's a powerhouse of data and integrations into things like email, phone, Salesforce, and more that allows teams and managers to track performance and gather intel on prospects.
Yesware – Yesware is a neat email tool that gives you feedback on what happens after you send your email. It also lets you set up touch patterns that help you streamline your process.
Superhuman – Making your email life way more efficient.
A parting thought.
No matter what tools you use, the most important tool you'll ever use in sales is the 8 inches between your ears. These tools are amazing, and I couldn't live without the ones I've grown to rely on. However, they'll never replace the ability to think through what to use when, adaptability in an ever-changing technology marketplace to stay crisp, and more importantly identifying the right thing to do with the data they provide. It's important to keep it all in perspective!
Let's keep the conversation going. What tools do you find most useful for engaging and connecting online? Leave a comment below!
Note: Some of the content in this post was originally published on Sales For Life