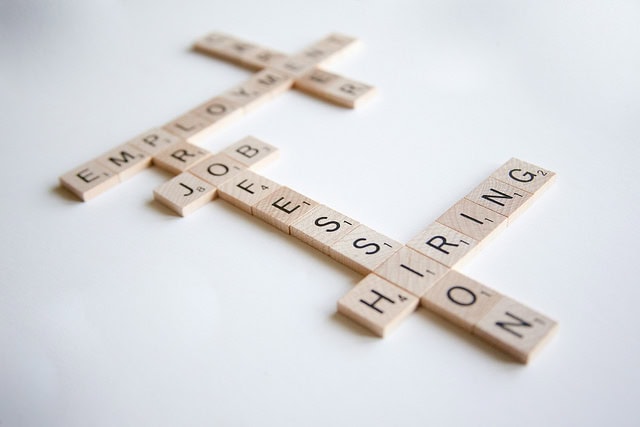 Competitive Wages—You Get What You Pay Your Sales Force: Part 2
The modern world of recruiting can seem like a battlefield at times. After all, if you think a candidate seems like a great fit for your salesforce, no doubt your competition does too—and they'll fight to the end to get your ideal hire on their team. So what can you do to ensure that you'll emerge victorious in the recruitment battle for results-driven salespeople?
Fancy dinners, tours of your impressive office or signing bonuses may seem like the way to go, but what ultimately matters most is competitive compensation. With that in mind, the following three methods are crucial in helping you recruit and retain real sales expertise:
1) Guarantees
It's impossible to understate the value of guarantees in attracting quality hires. While salespeople are naturally competitive and love to receive bonuses, commission and the like, the average person also wants to be sure that he or she will be able to withstand the transition period of making a move—especially during those early stages of employment.
Offering guarantees to your prospective hires immediately creates trust and confidence. For example, offering a guaranteed bonus or commission during a ramp-up period helps your salespeople know they won't go hungry while they're still getting the hang of things.
Other guarantees, such as the promise of specific (and fair) compensation amounts if revenue targets are exceeded beyond commissions, help demonstrate that you have a clear compensation plan in place. This in turn will help you acquire and retain talent to elevate your business.
2) Offering Skin in the Game
While salary bonuses are always great perks for a sales team, one differentiating factor that can really set your business apart in the recruiting battle is offering skin in the game. This is especially true for startups—by offering equity and investment options as an alternative to traditional bonuses, you're telling your salesforce that they're along for the ride.
This is a sure-fire way of eliminating workplace complacency. If the company sees an explosion of growth thanks to the great work of your salesforce, this means that the value of their equities and options has increased, as well. The harder your sales team works, the more they stand to gain. In this case, everyone wins.
3) Leveraging Team Success Stories
Leveraging client success stories is one of the most effective methods of closing a sale, and this applies to the recruiting battle just as it does to your sales efforts. After all, any savvy salesperson wants to know that your goals are attainable and provide real opportunities for competitive growth and earnings.
Use sales success stories as part of your recruitment process. Let more than one person of your team connect with your candidates.  The more easily you can prove that yes, many members of your sales team have been quite triumphant in reaching targets and making money, the more likely you are to land that oh-so-appealing hire.  Having the ability to truly understand what life is like and what success "really looks like" sets the stage for victory.
Parting Thoughts
The value of talented salespeople can't be understated. As such, it's important you use a competitive compensation plan to put your recruiting efforts in a position to hire only the cream of the sales crop.
The sales recruitment war won't be seeing white flags anytime soon. If you're still struggling to attract incredible sales talent, contact us here at Avenue TalentPartners. We'll be more than happy to help you understand what forms of compensation would be the best fit for your company. Until then, best of luck out on the battlefield!
Image Credit:
Featured Image, Flickr