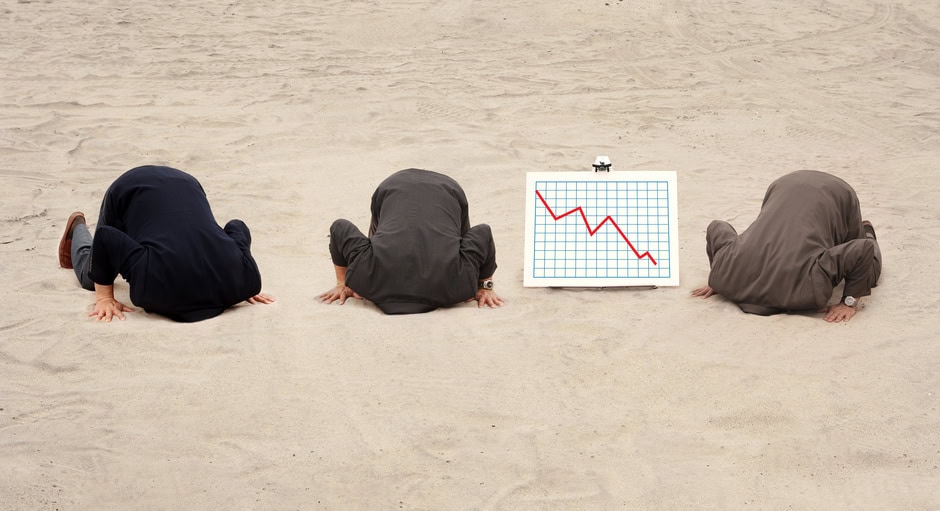 Stop Fooling Yourself: All SaaS Sales Teams Aren't Created Equal
The other day I had a fascinating conversation with the head of sales at a young startup. During our chat, he had some legitimate worries regarding the long-term viability of his company. Basically, while his startup was enjoying double-digit month over month growth, he was worried (and rightfully so) that this growth wasn't going to continue into the following quarter and beyond. Not surprisingly, he was considering jumping ship.
Few things are worse for a startup than seeing its growth and sales change, but I knew we needed to dig a bit deeper if we were going to truly understand if there was light at the end of the tunnel. So, I encouraged him to take a closer look and analyze their data and customer base.
It turns out things weren't all "doom and gloom" like he feared. Through peeling back some of the layers together, we were able to pinpoint why the numbers were changing and how their customer base was evolving. As they've progressed the business pivoted to concentrate on enterprise accounts. Realizing this and having the data to back it up, it became clear what the disconnect was along with an opportunity to adjust. The buying cycles were different, no longer supporting the month over month numbers they previously recognized. While that number was lower, their revenue quadrupled. As a result, realistic expectations across the board needed to be modified. This was a terrific chance for him to grow as a leader and rejuvenated his take on the overall landscape for their business.
Unfortunately, not every startup digs in deep to understand the realistic landscape in which they sit—and in my experience, most get enamored by SaaS success stories that couldn't be further from their business model. This is the intersection where unrealistic expectations start to surface.
The thing is, not all SaaS products and sales teams are created equal. Yet far too often, we get caught up in the buzz of SaaS trends and to use it as a "credo," failing to recognize that you can't take a cookie cutter approach on the pathway to success. Not everyone is a unicorn—and that's okay. But sometimes we have a hard time accepting that.
To make a long story short, you need to adjust your mindset if you want to see true success for YOUR business. A few important items to consider to avoid getting caught up in the minutiae of the "buzz" that damage your results.
The Marketplace Trumps All
It's easy to come up with a list of ambitious sales goals, but far too often, SaaS startups establish their goals—and even start building their products—before they try to gain a thorough understanding of their marketplace and true customer profile.
I can't tell you how many times I've seen companies launch without a clue as to what their space truly demands. While they may have some initial success, it's hard to sustain while always chasing after something they fail to understand and constantly trying to pivot to keep up. More times than not, this is a disaster for everyone involved, not just your sales team. The old adage of you only get one chance to make a first impression rings true.
This is where research comes in. The marketplace always speaks louder than you ever will. No matter how great a sales team you hire or how much effort you pour into your product, if you don't have a clear understanding of your customer, their buying cycle, the competitive landscape, and your ability to tie all of that together to provide value via a succinct go to market strategy, your sales efforts are going to fall flat and churn is right around the corner, ouch.
Proper identification of these dynamics should shape your product offerings, but even more importantly, it should guide the foundation of your sales team, their approach, and goals. If your business identifies its target group as enterprise customers, you won't find success trying to snag quick sales through an inexperienced SDR team relying on leads from your website. Here's a hint, you may not want to get hung up on monthly recurring revenue, lead scoring and an unrealistic sales process to name a few potential missteps if you're swimming in the enterprise pond.
In short, your product's marketplace should dictate everything from positioning to sales methodology. If you understand your place in the market and the demands of said market, you'll be far more likely to crush it and keep crushing it.
Focus on What Works Best for YOUR Business
It's so easy to get caught up in the SaaS sales trend of the moment—especially after you've read the latest article about the trendiest "unicorn" that's going viral with thousands of likes or attended the hottest SaaS event of the year. But when you consider the uniqueness of your marketplace, should that really be your focus? Absolutely embrace these stories, gain perspective and valuable insights, but don't lose grasp of what's realistic in YOUR business.
You don't want your potential customers to view your SaaS product as just another cookie-cutter offering—so why should you treat them as a cookie-cutter target audience? After all, there are big differences between FinTech, MarTech, HRTech and so on. These differences have a direct impact on your product marketplace, who your buyer is and should absolutely affect the way you do business.
There are several ways to set up a business in the complex world today, but you can't base your decision off of what simply looks like it would be a good fit or suggestions from advisors that have never played in your space. You need to utilize your marketplace knowledge to organize your sales team in a way that will help you achieve meaningful goals. Remember, knowledge is power, use it to your advantage.
It all boils down to this, not every SaaS company will need a SDR team. Not every company will need an enterprise sales team or an inside sales team. Some will need all of the above plus so much more. When you use your knowledge to set realistic expectations and focus on the approach that works best for your business, you'll be able to thrive and scale.
What True Success Looks Like
By this point, I hope I've made my point crystal clear on the importance of understanding your marketplace and creating your own custom approach to knocking the SaaS sales ball out of the park. With all that in mind, there are still a few important pieces of the puzzle that will help you find true success, no matter what your goals and sales philosophies are.
First is the importance of having empathy for your customers. Your SaaS sales team can't make an effective pitch if they don't fully embrace the buyer's journey, pain points and goals. Regardless of whether your team uses Social Selling, Challenger Sales, ABS, N.E.A.T or something else or whether your target group is Fortune brands or startups, your salespeople need to demonstrate true empathy and understanding—otherwise, they'll never be able to win a customer's trust on the road to conversion. Empowered buyers are the ones in control of today's sales process. By earning their trust and respect, your team will be in a far better position to guide them to a happy outcome translating in success for all parties involved.
While I'm at it, you can't simply send your prospects a software demo, talk at them, not listen and assume it will convince them to buy because you think your product should be the next big thing. You need to listen to them and educate to tie value back to how you can help them plain and simple. There are so many ways this can be accomplished and it's about truly understanding what the customer wants, needs and expects. The more you embrace this, the more likely they are to understand how your offering solves their problems.
As you prioritize all of this while utilizing the best sales approach for your unique marketplace, you'll be well-equipped to accomplish your revenue growth goals for the long haul.
Conclusion
I'd be lying if I said all of this is easy. It's not. But as you dig deep into your marketplace and focus on the methodology and goals that will truly drive your business, you'll be in a far better position, I promise.
Now it's your turn to weigh in. What challenges have you faced in the SaaS sales world? Even more importantly, how has your team managed to overcome roadblocks to success?