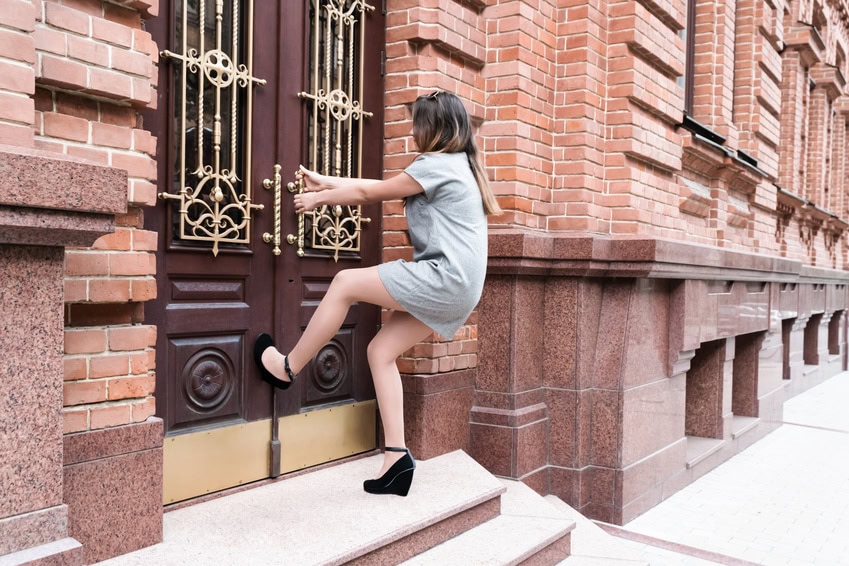 Sales Words of Wisdom: The Art and Science of Following Up
Wouldn't it be lovely if every first contact you made with a buyer resulted in a closed deal? Sadly, that's just not the B2B sales world we live in. I've said it before and I'll say it again, it all boils down to the journey of the buyer, making the art and science of follow up a fundamental part of the process.
According to the National Sales Executive Association, eight out of ten sales are made between the fifth and twelfth contact. With this in mind, one might expect that salespeople understand the importance of following up and how to do it properly, but I'm afraid that would be a false assumption. Although it's hard to believe, 48 percent of salespeople never contact a lead more than once. This boggles my sales mind!
If you want to thrive and grow within your sales career, you need to embrace the art of the follow-up. Before you run off and schedule a random task, you should know that there are a ton of off-putting follow-up techniques out there—which is why I wanted to write this article. Below, you'll find all sorts of information you can use to boost your follow-up strategy in a way that improves your buyer relationships and sales numbers while creating efficiencies.
Find Viable Leads
In many sales roles, a lead is simply a person that's expressed interest through an action. In general, this type of lead is preferred to traditional cold calling and other similar techniques, but it isn't everything.
Here's an example that makes me count my lucky stars for sales enablement advancements: over a decade ago, I relied heavily on a CRM tool to help me manage and organize my leads/prospects. Although I can't live my sales life without an A+ CRM that is inordinately more valuable than my old technique of using a Franklin Covey or spreadsheet, it also was lacking in one area—my "lead pool" of valuable prospects wasn't necessarily full of stellar contacts beyond the people/companies I generated from my own efforts (thank goodness I'm as much of a "hunter" as I am a "farmer"). I found it to be riddled with random, duplicated, unqualified information that came in via all sorts of external channels out of my control that created a ton of wasted, unproductive time. While these leads matched some of the high-level industry criteria (think conferences, trade shows, events, referrals, call-ins, etc.), they just weren't the right fit. Many of the contacts weren't "real" people, were already customers, duplicates, viable companies for our solution, weren't in a position of influence or buyer authority, and had zero interest or need in the solution I was evangelizing. Talk about a major time suck and a nightmare to cleanse the data, but back then the mentality was every contact is a good contact.
So, my first piece of advice for following up is to spend your time wisely by finding the right leads/prospects/contacts in the first place. Make sure you can connect the dots and reach out to people that are interested—or might be interested—in the products or services you offer because they fit your customer profile. This way, you can avoid spinning wheels to continue to add value instead of contacting them about something they were never really interested in or needed in the first place.
Be a Magnent, Attract Them
Often, you have seven seconds to capture interest. This challenging feat is one that might evoke some fear in you, but it can't get to you if you want to succeed in sales.
If you struggle to engage in a profound way, I'm afraid you may find it increasingly difficult on the follow-up front as each step needs to mean something. So, instead of "dialing for dollars" or just hopping on calls with countless people, take some time to blueprint your plan of attack beforehand. Remember, you need to connect those dots. Also, when you do actually have a call, pay attention to your tone and demeanor. Whether it's on the phone or in person, people often pick up on your approach quickly, so make sure your tone reflects the attitude you want to embody. If you read my articles, you know I follow the Golden Rule, this is a great reminder as you try to mesh well.
This might seem like overkill at first—especially when you have an enormous amount of calls to make—but it'll lead you to a quality first impression that'll make your follow-up and sales process a heck of a lot more productive.
Consider the Medium
After you've made the right contact with the right person, you'll need to determine how you should proceed… In general, I like to schedule the next contact with meaningful insights right then and there in my CRM and so on and so forth after each interaction. Additionally, I set up alerts and monitor social insights to stay on top of what's happening in their world (it's about meaningful engagement). When you're wrapping up a call, take the time to establish next steps and future call confirmation before the meeting is over. This way, you're on top of the process versus under it. The details won't fall through the proverbial cracks and you'll have a working plan that should carry you through conversion.
Once you've planned your follow-ups, it's important to establish how they should be fulfilled. For this important step, many industry experts claim that you should send an email after a call or vice versa, but I do this instead: ask. Instead of assuming/deciding how you'll follow-up next, ask them what works well and why. I'm in the camp of less YOU more THEM. From there, contact them on their preferred platform with what you've mutually agreed to—email, text, call, demo, etc. A word to the sales wise, whatever you do avoid these outdated sales tactics.
Keep Things Interesting
If I'm going to be honest, follow-ups can be the less glamorous side of sales and a bit monotonous—even if you're selling one of the most interesting products in the world. By contact five or so, it's not uncommon to feel like you've hit a wall because you've shared everything your prospect needs to know to make a decision—but you have to continue if you want to secure the sale. As my mom always said, "the squeaky wheel gets the oil."
In order to advance toward your goal without becoming tired or bored in the process, see if you can open the conversation up a bit. It might feel difficult to move away from your sales scripts to ask them more personal questions, but these easy things can make all the difference and should absolutely be happening in your sales process. It's simple, stop telling and start asking!
During one of my follow-up calls, I could hear the buyer's dog barking in the background. I immediately made light of it by letting him know I had a vocal fur baby as well and asked him what his dog's name was and the type of dog, and after he replied, I carefully transitioned the conversation back to the task at hand. The next time I was on the phone with him, the first thing I asked was how his dog was and suggested a new treat to try to occupy his adorable pup. It was an easy thing to do, but it was instantly clear that he appreciated my action and personalized approach. Also, coincidence or not, I closed the deal three days later and remain closely connected to this day…
Working Smarter, Not Harder
It blows my mind that salespeople don't follow up, especially because one-time contacts that are unclosed opportunities are a potential goldmine. Whether you struggle to contact your leads again now or you don't know how to connect with them in the first place, try incorporating some of the techniques above.
Hopefully this was helpful, but I'm not quite done with this topic… I want to hear YOUR perspective on the topic. What is your follow-up methodology? On average, how many contacts does it take to close your deals? How are you connecting the dots to ensure your interactions are meaningful? I look forward to learning what is serving you well to produce results.
Until then, happy follow-ups and thanks for reading!
-Amy Volas