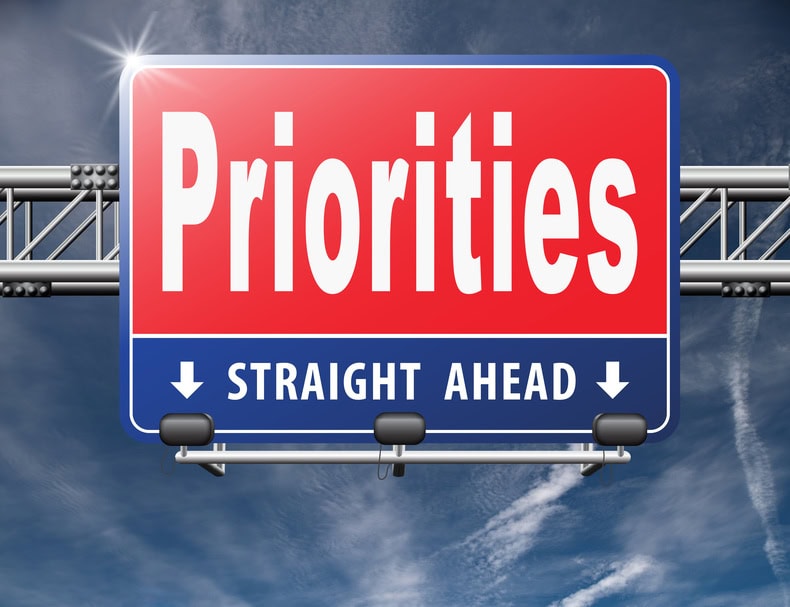 Why Your Sales Team Is Your Startup's Greatest Asset
If you're a CEO or Founder of a startup, you've been lied to. Contrary to what you've been told, if you build it better, they will NOT come.
According to Inc., the inability to effectively bring a product to market with their sales strategies is the number one reason most startups fail. But the other side of that is, when marketing and sales are well-oiled machines, it's also the number one reason startups see explosive growth too.
For example, Indeed.com (where I was an early member of the team and first field national sales rep) left competitors like SimplyHired, CareerBuilder and Monster in the dust  exiting for north of $1 billion as a  direct result of their savvy sales strategies (they spent next to nothing on advertising like the rest of their competitive landscape).
In fact, this is almost always where growth occurs. Do you think Cisco would've acquired AppDynamics for $3.7 billion if they didn't have a killer go to market strategy with impressive sales numbers?  
So if you're a growth hungry startup, here are three reasons you need to really invest in your sales team like the asset they are.
They are your customer interface
Every startup founder or CEO should internalize this brilliant quote from Seth Godin (chant it daily if you must, I know I do):
"Companies should let the market decide what they make, not the other way around. They need to figure out how to plate what the market is interested in, as opposed to saying 'We made this, how do we get people's attention?'"
The simple, immutable fact of business is, you can't sell what the market doesn't want. You need feedback from your customers to provide what they're craving.
Lucky for you, your sales team bridges the gap between your customer and your product every day.
If you want to grow, the key nuggets of wisdom that will help you turn your product into something that explodes in the marketplace are in the heads or your sales team (trust me – when there isn't a good fit, they feel it immediately).
So, if you're not already, get feedback from your customers pouring in from your sales team. Create a system to do so and promote a healthy line of communication where your sales team is excited to bring back tangible feedback to you. The faster you implement that stuff into your product, the faster you're going to grow.
They are your scaling engine
There is a debate these days about which is more important for early stage startups, profit or growth.
While you're going to need revenue to do anything in the future (you can't live off of VC infusions forever), salespeople are the ones whose sole purpose is to go out and get you that and growth.
Whether you want to scale the number of users or the amount of profit you're bringing in, your sales team is in the trenches working on this for you day in and day out. They literally think about nothing else.
And if they are succeeding, they are always bringing in way more revenue than you are paying them. Which makes them a valuable investment, not a necessary evil!
Additionally, they are going to be the ones that make it possible to take your product from the SMB market to the enterprise market if you're looking to grow that way.
It's a very rewarding market, but there is a lot on the line, and a seasoned veteran of the enterprise space is invaluable to helping you do it right.
They represent your startup in the marketplace
It's estimated that 25% of your company's value is based on reputation alone. Others say it could be higher.
And once you lose or tarnish your brand equity, it's really hard to get it back (just ask Uber).
So…since your sales team is who your customer most often talks to directly, needless to say the impression they make matters big time.
And just one sketchy salesperson is enough to spoil it.
For example, a former sales all-star that I had worked a while ago had a lot of success early on, but let it go to his head and proceeded to jump across 3 startups trying to recapture the success he had previously.
We had a lot of common connections and I'd hear about the nonsense he was spewing to try to land whale-sized deals to make himself look like the "must-have hire" he projected himself to be.
In the end though, he was turning customers off promising the moon and under delivering (as well as downright lying to them). The last time I checked he was at his 4th startup and floundering with a tarnished reputation on every side of the table.
As Benjamin Frankly so insightfully points out, "It takes many good deeds to build a good reputation, and only one bad one to lose it."
Which is why (in addition to the other effects of unengaged employees) keeping your sales team engaged and making the right hires just might be one of the most important things you do.
The Bottom Line
This is all well and good. But the most important point here is that you my fearless leaders are the people responsible for ultimately making this true.  
Your sales team needs you to enable them do these things to the best of their ability, so they can help you get the revenue, growth, and reputation you need to scale the mess out of your business to make it remarkable.  
Do this well, and your customers will thank you. Do it poorly, and there's a good chance you won't make it.
I want to hear from you: what are you struggling with in regards to motivating your sales team? Drop a question in the comments below.
As always, thanks for reading.
Found this helpful? Sharing is caring!
-Amy Volas