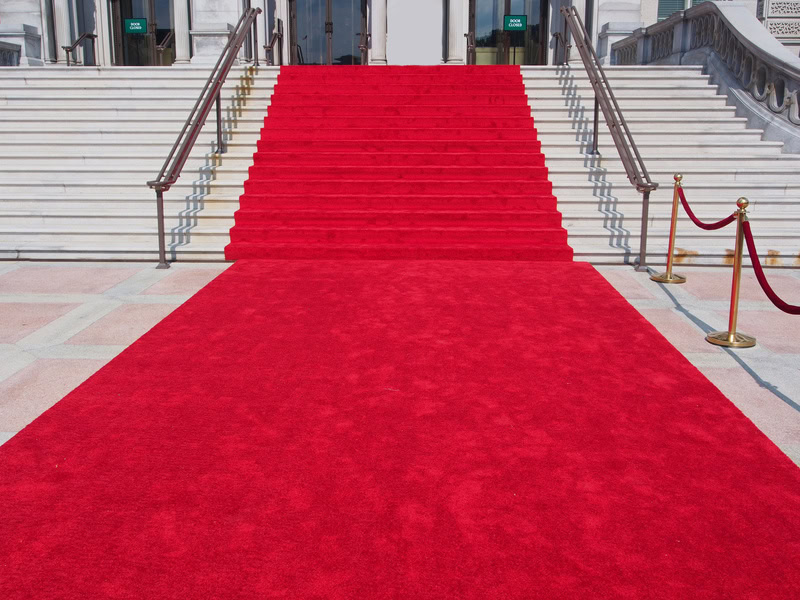 The Candidate Experience Blueprint – How to build the interview process top sales talent wants.
If you've been reading my posts or articles, you know candidate experience is a subject I take seriously.
There's a reason for that (actually there are several).
According to a LinkedIn survey, 83 percent of candidates said a negative interview experience can change their mind about a role or company they were once excited about.
But on the flip side,  87 percent of professionals said a positive interview experience could change their mind about a role or company they were once not too sure about.
That means almost every person you're interviewing is literally using how you treat them during interviews to decide whether they're interested or not!
I've found that most companies aren't sure how to create the type of experience that works in their favor with candidates rather than against them. So I decided to put together my own "blueprint" based on what I've seen in the last 20 years in sales, recruiting, and startups.
A quick note before we begin…
It would be impossible to give you a cookie cutter template for your interviews. That's something that will change depending on the role you're looking to fill and your company along with the players involved.
But, what I can do is give you a clear picture of the things that I've seen over the last 20 years that really make interviews sing – and make your startup magnetic to the kind of talent that is going to grow the mess out of your business.
Here are the things that will have the greatest impact (based on real feedback we get from candidates we speak with every day).
What top sales talent wants.
There is one thing almost every sales candidate we talk to (CRO all the way down to AE) requires to make a move to a new company:
"Collaborative culture and leadership."
That's why the single most important thing you can do during interviews is to show candidates you're that kind of leader by the way you interview them.
Remember, the salespeople you're hiring are there to help you achieve a common goal: to scale, grow, and generate the revenue to do whatever your company does better. They're not just a piece of a machine you can swap in and out – they actually amplify your efforts if you get the right person in the right role.
So if you approach your prospective teammates collaboratively (i.e. working with them to find the best solution for the two of you together), you're about 90% of the way towards creating a great experience for your potential hires.
It shows them you're the type of leader they want to work for!
2 things you need to do before you start interviewing.
Just like most things in life, success is about front-loading the work. Nail these things down before you begin bringing candidates in.
1. Make sure you know who/what you need to hire.
Many companies don't define what kind of salesperson they need to hire well enough before they start looking at profiles. And this ends up wasting a lot of time for everyone involved and ultimately keeping you from the growth you're after.
Put yourself in the shoes of a talented sales person… they're busy, successful people! And while flying out for interviews and getting turned down is part of the risk they take, it's not productive for anyone to do that inefficiently.
Quite frankly, top performers don't want to work with people who don't have their "stuff" together. Because they usually have a good thing going where they are.
It's as much about you "selling" them as it is about them "selling" you! And if you don't know what you truly want or how to articulate that, it doesn't breed a lot of confidence in the mind of your candidates.
Use a scorecard to define who you need to hire.
One of my secret weapons for making sure my clients get it right is a scorecard, which helps support a consistent, quantitative process. It's an essential tool for making sure you're gut-checking emotions as it's easy to get caught up in the wrong details, diluting the task at hand.
(Note: I've written an entire post about how to put one together for your next hire)
2. Tidy up your career site.
Don't make talented people scroll through your boring job postings or bog them down with an online application system that looks like it hasn't been updated since the 90s.
It's going to show prospective hires that you don't have your "stuff" together. Which tells them you don't take the talent search very seriously (this is real and consistent feedback I hear that turns people off).
Make it easy, and make it enticing! Ask yourself, "Is this something I'd want to take action on or find intriguing?"
Less is more, and every extra step you make someone go through can reduce your pool by 25%.
What candidate experience looks like when it's done right.
Now that we know who we're looking for and what kind of mindset we need to really make the hiring process engaging, we can take a look at what a great candidate experience actually looks like.
A quick note on how I put this together… I've broken this out into before/during/after the interview process and I'm going put it in a "checklist" format so you can just pull the important pieces out to apply to your own process.
Over the last 20 years, I've seen a lot of good and bad regarding candidate experience. So that said, the following is my compilation of greatest hits.
Before the interview.
Narrow down your selection of people to interview as small and mighty as possible. I can't tell you how important this is to ensuring your entire candidate experience remarkable. One of the big reasons companies struggle to keep the process personal and engaging is that they don't have the time to deal with every aspect of it in the detail they need to in addition to their other priorities (research, outreach, interviews, communication – it's a lot of work to add to busy people). But, quality beats quantity every time, so it's important to do this if you want a shot at bringing on the best talent. Or #shamelessplug, hire a talented recruiter to do the heavy lifting for you 😉

Make sure your interview process is designed efficiently. Don't waste the time of busy people – show them you respect them and their talents by making interviews as easy and efficient as possible for them. Don't call them back for a fourth interview to cover the same topics with the same people, and don't jerk them around in your indecision. Design an interview experience that gets all the information you need from them with a carefully curated process that makes sense (this is where a scorecard is so powerful).

Communicate what candidates should expect from your interview process up front. This is easy, but important (and you have to have your process defined before you can do it). Tell them how your interviews work, what to expect, who is involved and why! Let them know when they'll be hearing from you about decisions, what the next steps are, and give them a clear picture of the process from start to finish. AND STICK TO IT.

Set your candidates up for success. Make it easy for them to be on time and prepared. Create an agenda of who they'll be meeting with (included LI profile links, articles about them etc). Send them a map of how to get to your office, public transportation options, parking details, parking passes to help them avoid extra costs, and clear cut instructions on what to expect/do when they arrive. Give them a phone number to call if they get lost, and information on your company to get them up to speed. This shows them you'll have their back when they're working for you too.
During the interview.
Make sure there is someone there to greet them when they arrive. Don't abandon them in the lobby left wondering what's going on. Get them set up, make sure they know where the restrooms are and ensure they have a beverage. If there are any potential delays, make sure they are communicated with realistic expectations and what's going on. In summary, create a "lobby of a 5-star hotel" experience when they arrive.

Be transparent. Make yourself available to truly listen and respond. Be honest about what is attractive about them and what may be missing. They'll appreciate the feedback and dialog, and will likely take any areas where they are lacking into consideration for the future, since top performers are always looking for ways to improve.

Leverage your scorecard to make sure you cover all of the important points. Sticking to a process ensures you cover all important points and won't have to call them back later (which makes you look like you don't have it together and wastes their time). Remember, they're busy people who are already successful. They don't need you, but they're investigating your company because they're intrigued by what you're doing.

Make sure candidates get to spend time with others on their prospective team. Better yet, pull them into a brainstorming session or meeting and let them get involved on the spot. You'll get a better sense for how they'll perform once they're working with you, and they'll get to see what working with your team is actually like. Their perspective matters – at least if you want them to stick around.

Spend time out of the office getting to know the person. There's no time to work with jerks, so get them out of the work environment and into the "wild". Put them at ease to see what they're really like. Take them out to a team dinner, invite them to your next team happy hour, grab coffee, etc. Let them get to know you and get to know them as well. This is an invaluable opportunity to see how they carry themselves, engage and interact with others, and ultimately how they'd conduct themselves with your buyers.

As the process progresses, reinforce what the next steps look like. Even though you communicated what the process looks like before the interview, sometimes things change. This is a good way to keep the person engaged and informed about what to expect, which is something candidates really care about.

Give and receive feedback at the close of each interview. Ask "Is there anything you didn't get a chance to tell us today that you think we should know?" Make note of what they say.
After the interview.
Give constructive feedback whenever you reject someone. Think about the long-game… just because they're not a fit today for this role doesn't mean that they couldn't be down the road for something else or that their friends couldn't be. Top performers will always want to know why they weren't a good fit for the gig so they can grow. This is a surefire way for them to remember and appreciate you and your startup, since they will feel like they got something out of the process in return for their time. When you handle this properly, you can create ambassadors instead of adversaries.

Communicate any test results and how they were used in final the decision. If there are any sort of tests (think DISC, Challenger Sales assessment, Myers Briggs) make sure that the results are communicated back along with expectations of how the results are evaluated/weighted.

When extending an offer, schedule a time to walk through the details. Make sure they have the information they would want/need/important to them (benefits, commuter, stock details, 401k etc). Then give them time to digest it and schedule ANOTHER time after they have to follow up.

If they turn you down, keep the door open. Don't take it personally, this is a two-way street. It's not a good fit for you if it's not also a good fit for them. So, stay in touch and wish them well. Talented people hang out with other talented people, and they may just be able to refer someone else who might be an amazing addition to your startup.

If they accept, clearly communicate what's next. Think about the resignation process, if you need to be concerned about a counteroffer, post resignation confirmation, drug tests, background checks, what to expect on day 1, who to ask for, where to go, what that first day and week will look like, and more.
Finish strong.
Congrats! You've hired a wonderful addition to your team and have the ones you turned down (or the ones who thought it wasn't a good fit for them) thinking positively about your startup. The last thing you need to do is get your new team member started on the right foot.
Really roll out the red carpet here:
Have a well-planned first day/week planned and confirmed. Have breakfast waiting for them, and make sure lunch with a potential mentor is scheduled.  

Get their workstation setup and ready for them on when they arrive for the first time – don't make them wait a week to get a laptop.

Get them some meaningful face-time with the team and quality time with you to address any initial questions or ideas that come up.

Have a plan to get them ramped up quickly (this sales onboarding process ramps new hires in just 1 month).
Finally, ensure training, shadowing, ride alongs, demos, etc. happens as well so they can hit the ground running!
Final thoughts.
Remember, each company, role, and candidate is different, so flexibility is key. Have fun with this, get creative, and make it your own!
When all else fails, put yourself in their shoes, and show your prospective hires that you're looking out for their interests as well as your own. This is really all about the Golden Rule, so do the work up front to set your interviewee up for success, and then relax and trust the process.
So collaborate with them as an expert in their field and show them you respect them!  
Found this article enlightening? Share is caring!