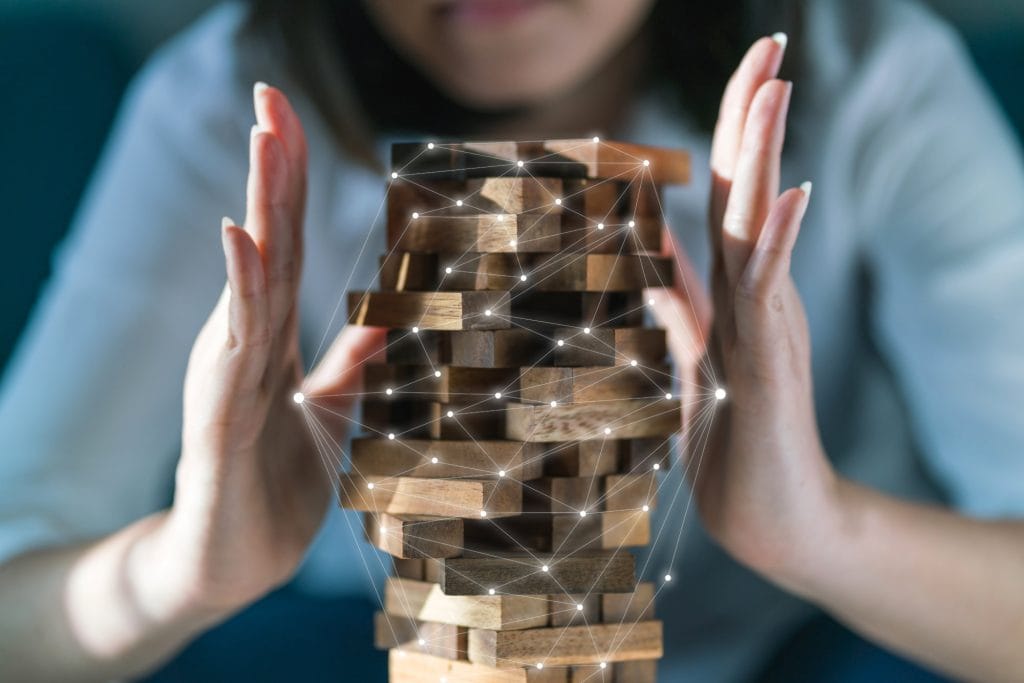 How to win at account based selling without a previous relationship.
I begged the question of my LinkedIn network the other day about whether a relationship needed to exist in order to succeed with account based selling. And I have to admit, I wasn't particularly surprised at the responses.
Truth be told, my years in enterprise sales had already more or less made up my mind for me. It's not that I believe that relationships aren't necessary, they 100% are. But my experience shows me that you don't need an existing one to get into the door with a prospect if you do the right work.
My network more or less concurred.
In fact, ATP is living proof of this. Prior to starting this company, I had spent 10 years in the HRTech space with Fortune brands/enterprise accounts. But I made the conscious decision to focus this business on startups as I felt like I could make the biggest impact in this space.  
And I'm happy to say that we're growing!
So what is that "right work" you need to be focusing on to succeed at Account Based Sales without a previous relationship? Here's what my experience tells me you need to focus on most.
1. Make absolutely sure you're spending time with the right accounts.
I'd argue there is nothing more important in account based selling than this. Since you're working lower volume/higher touch, nailing down who it is you're trying to reach in detail and up front is absolutely essential.
Otherwise, you'll waste a lot of time engaging with prospects who will never pan out or blow it when you do get in the door because you aren't talking to the right people.
Furthermore, getting this right makes everything you do downstream (from initiating contact to closing) much much easier. If a prospect genuinely has a need for what it is you do, they're much more likely to be motivated to engage with you and learn more.
To make sure you're spending time with the right accounts, here's what you need to do:
Calculate your total addressable market.

You need to have a picture of who is in your market and make sure you can keep your pipeline replenished.

This article

is a great resource for how to do that.

Define your ICP (Ideal Customer Profile)

. You need to know who your best suited to help before you begin to engage with people.

This article

is a great resource for how to do this.

Map out the organization and find the key stakeholders.

Remember, this won't be the same for every prospect, but taking the time to do this in depth is going to help you. I've used

Miller-Heiman

to do this for years and I highly recommend it.

Refine your ICP overtime.

Simply put, you're probably not going to get your ICP nailed down perfectly from the start. I'd recommend revisiting it on a quarterly or biannual basis to assess and update it.
As long as your value prop/offering is closely aligned with the total addressable market and ICP, you can start from ground zero and be incredibly successful.
Here's how to do the next step: reaching out.
2. Do your research and initiate contact in a meaningful way.
Account based selling is very different than doing SMB or Mid-Market deals. They are much more complex and often take longer to execute (more on that in second). As a result, this is often where most people struggle when they start with an account based approach.
Especially when a prior relationship doesn't exist.
But, you can be successful with no prior relationship (just like you can still be successful with cold calling if you know how to use it properly). You just have to take a step back and do the work to build one.
I'm not going to reinvent the wheel here. Flip My Funnel has a great article on how to do this. In summary, here's what it says:
Start with your existing network.

Who are you connected to? Who are they connected to? How can you connect the dots? This will take time. But doing the hard work to bridge the gap up front and get the right meeting will benefit you in the long run.
Leverage the power of social.

Use social selling tools to uncover deep insights about your target accounts and make your engagements more meaningful before you reach out. This has had huge returns for me personally, and I can't overstate its importance enough.
Share useful, highly-curated content.

Staying top of mind is key in account based selling, since deals are more complex and take longer. Share relevant content with decision makers to stay top of mind, both publicly and one-on-one.
Personalized email outreach.

Account based selling is all about personalization and customization, the polar opposite of large-scale email blasts. No two buyers are the same, nor are any two people within the target account you're trying to reach. Customize each touch point for maximum effect.
Bottom line here: make every touch point count. It's not easy since there are a lot of them but if you do the work to build the right circumstances for connections to occur, reach out in a meaningful way, and personalize everything, you can be successful even if you're starting from scratch.
(Related: How to build relationships using social media)
3. Be patient and play the long game.
Simply put, account based selling is the antithesis of transactional. These deals take time. They are bigger, they are more complex, and on average there are 5+ people involved in the purchasing decision.
So as the very wise Alessio Artuffo articulated, "Don't treat deals as deals. They are projects. Sometimes they are programs. Think PM."  
In some cases for me personally, it has taken almost 2 years of relationship building, connecting the dots for their business, being helpful, and staying top of mind to close a deal. But when those deals closed, they often closed big – many times in the 7-8 figure range.
So long story short, just because it's a no today doesn't mean that it's a no forever. Good things come to those who are patient and put in the sweat equity and it's critical to keep that door open and then some for the future.
Final thoughts.
There's no doubt about it – relationships are important to account based sales. But, you can be successful even if you're starting from scratch. You just have to know where to focus your time and energy to create the maximum impact.
So that said, my goal here was not to give you a step by step playbook of Account Based Sales (that actually exists on Hubspot and I recommend giving it a read through). Instead, I want to make sure you see the main levers for success when you're starting from an absolute blank slate.
What questions do you have about account based sales? I've used it for years in enterprise sales. Get in touch or leave a comment below!