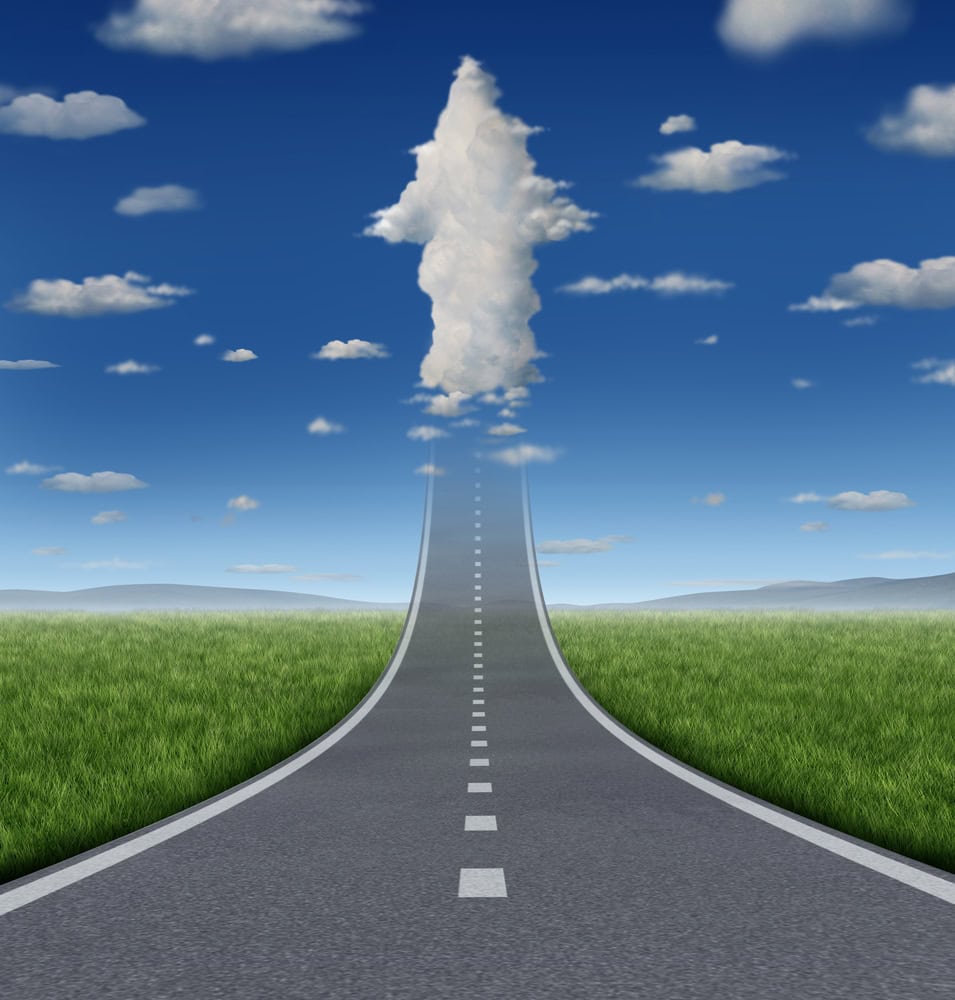 Reflections on 2018… and what's in store for 2019.
"Life can only be understood backwards, but it must be lived forwards."

– Søren Kierkegaard
I think nothing could be truer than that quote. And 2018 has certainly been one to reflect on for yours truly.
The things that have been happening behind the scenes here at ATP have made 2018 one of our most up and down years thus far. But even though it has been a rollercoaster, it has me giddy thinking about what's in store for 2019.
ATP grew in major ways this year. We took a critical eye to reevaluate every…single…part of this business.
And while it hasn't always been rainbows, roses, and unicorns, I know the things I/we did as a team this year are positioning us to serve our clients and candidates better than ever before.
They're the growing pains we needed… because what got us here won't get us where we want to go next.
As we close out this year, I want to take a moment to share the things that left a lasting impression on me and what I'm excited about for 2019… with the hope that they may be of value to you as well. #sharingiscaring
What I learned in 2018.
Continuous growth is one of the most important things anyone in sales needs to be successful. And while I learned a lot of things in 2018, there were a few in particular that really stood out to me.
Lesson #1: What got you here won't get you there.
Loyalty is an important value of mine. But I learned the hard way this year that keeping the wrong people in the wrong roles and hoping for change does more harm than good.  
It's critical as leaders that we are fair, address obstacles, work to a solution, and openly communicate expectations. And if things are still not aligned, changes need to be made – no matter the relationship.
I failed to do this well at one point this year and I lost a big opportunity with someone I trust because of it. This highlighted once again the very mantra that I founded this company on in the first place:
People are the foundation of your business.
Lesson #2: You get what you pay for.
I'm on the buying side of the table as much as I am on the sales side these days. And truth be told, being a buyer is HARD – there are so many choices these days and it's difficult to know who to trust.
Sadly, I haven't always got it right this year. Case in point, this website. While I'm very happy with the result, it took 12 months to complete thanks to a few false starts. Much of which could have been avoided by not trying to go cheap and fast with something as important as our home on the web.
I'm thankful that the final result turned out great though and that the finished product truly represents our brand! #lessonlearned
Lesson #3: Don't wait to do the things that matter.

Life is far too short to spend our precious time on things that don't truly matter. And this has become painfully apparent as the unexpected death of a very family member hit me over the head like a ton of a bricks right before Thanksgiving.
I lost my sister in law very suddenly at far too young of an age… and it was a stark reminder of the north star I live my life by both professionally and personally – that people always matter most.
As we wrap up 2018, take the time to think about why you're doing what you're doing, why it matters, and the people you're doing it with. Life is much too short and if it doesn't matter, make changes so that it does.
A special thank you to everyone who makes ATP go.
There is no substitute for the people you surround yourself with. And I'm beyond thankful for the people who have helped make ATP successful this year.
The ATP Team.
The gratitude I feel for people who trust me enough to jump into the deep end with me will be something no words or posting could ever truly encapsulate. So a very heartfelt thank you to Taryn and Scott for bringing your A game each and every day! I couldn't do this without you… nor would I want to do it with anyone else!
Our clients.
Doing business with some of the very best human beings on the planet makes what we do all the more special. And I'm beyond proud to represent each and every single business we work with (as well as the people behind them).
To everyone we've worked with this year – your trust and partnership mean the world to us. I'm grateful to learn from you and for the opportunity to build your teams with remarkably talented people.

The talented people we've placed.
You've trusted us with your careers and there's no way we can thank you enough for that. It's one of the key reasons we wake up in the morning to do this business… nothing makes us happier than seeing you thrive!
My trusted advisors.
There are many key people in my life that I turn to for counsel and advice. Thank you for being on speed dial and for believing in what we're doing here at ATP enough to stop and listen. You're always there to talk shop and bounce around ideas with and I'm eternally grateful for that.
My 2019 resolution.
I'm a Type A kind of gal. In some ways, I've deluded myself into thinking my hands need to be in every single pot all of the time. It's true, it's important for me to be involved – but the best leaders stay closely connected while celebrating the art of delegation.
So while I will never be too far removed, helping my team be the best they can be in 2019 is a top priority for me. May the delegation gods shine upon me – I have smart, capable, badass people around me and can't wait for more trust falling in 2019!
Our hotline is on!
The startup world is beyond dynamic and I know firsthand that this time of year can introduce a lot of stress. Changes to comp plan, leadership, and product roadmap, can all have a big impact on your future.
So whether your board just handed you your targets and you want a safe space to brainstorm or if it's time to make a move, the ATP hotline is always on. We believe in the power of conversation and we'll always shoot you straight.
Happy New Year and can't wait to see what's in store for 2019!