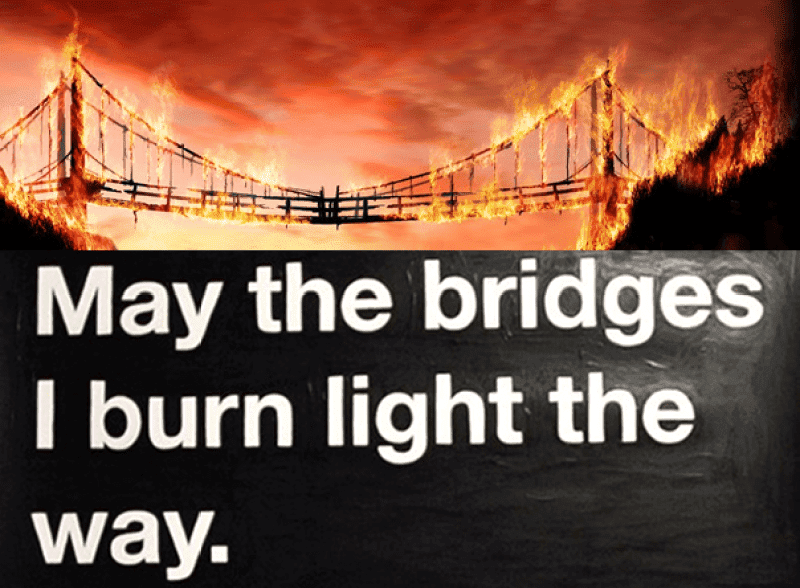 How to Say No Without Burning a Bridge
How you end a business relationship is as important as the ending itself. A well-delivered "No" can be the difference between increased referrals, revenue, and relationships – or massive fallout.
Here are four proven ways to say no without burning bridges.
How do you handle a business breakup?
Are you a bridge burner or a 'leave-it-better-than-you-found-it' kind of person?
In my experience, it's best to balance truth with tact when parting ways.
This is because the business realm is small and people talk.
Next time you cross paths with someone, they could be a customer, employee, referral, or (gasp) your boss. 
How you end things is just as important as the ending itself.
Why? 
People remember the sting of rejection – and a botched breakup can cause resentment.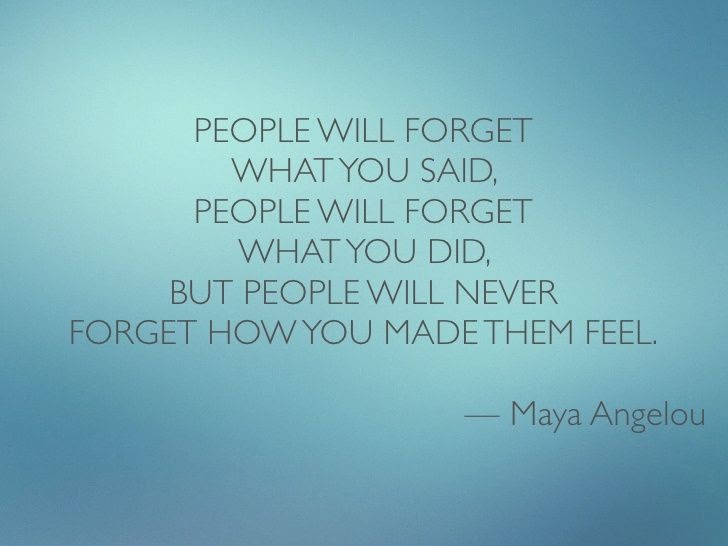 And the opportunity for referrals going forward. It also minimizes the chance of any friction, feuds, or awkward moments at conferences or other places you might bump into one another… the world is so very big, yet so very small at the same time.
But if you burn bridges on the regular – it may be a long and lonely road for you.
I've learned this lesson on more than one occasion as I came up through the ranks in my career.
From my own lessons learned and those that I have a front-row seat for daily, I offer you a handful of takeaways for dealing with 'no' gracefully for every role, including:
Salespeople

Leaders

Candidates

Hiring managers
1. Salespeople
Salespeople must embrace the word "No."
Of course, it feels like a shin-kick to abandon an opportunity when you're up against an impossible sales goal. I know this firsthand. 
I also know that qualifying toward no can be as powerful as a yes – if done tactfully. 
On several occasions, pivoting from salesperson to champion has allowed me to parlay an unqualified lead into a big win. I just had to embrace the long-game mindset.
For example, I was introduced to a founder spinning up an enterprise sales team. 
After a lovely hour+conversation of easy rapport and great chemistry, I was surprised to hear:
"No, thank you."
Rather than force the sale, I thanked him and sought to learn more about the 'no' without putting on the bright lights of interrogation… I was genuinely interested to understand, learn, and get better for the intel and I made sure to create safety so he'd feel comfortable.
Feeling no pressure, he obliged and man oh man was that helpful. Turns out, he'd yet to resolve a few key factors internally that could derail his hiring efforts and then some.
We agreed that this wasn't the right time. We also agreed that we'd really enjoyed getting to know one another. 
I offered a few helpful pieces of insight and we rescheduled for two months later. I then followed up with a heartfelt "Thank you" note, to which he responded immediately.
One week later, my now-unqualified lead made an intro for me to another founder who needed my services – but was in a different place and ready to move forward.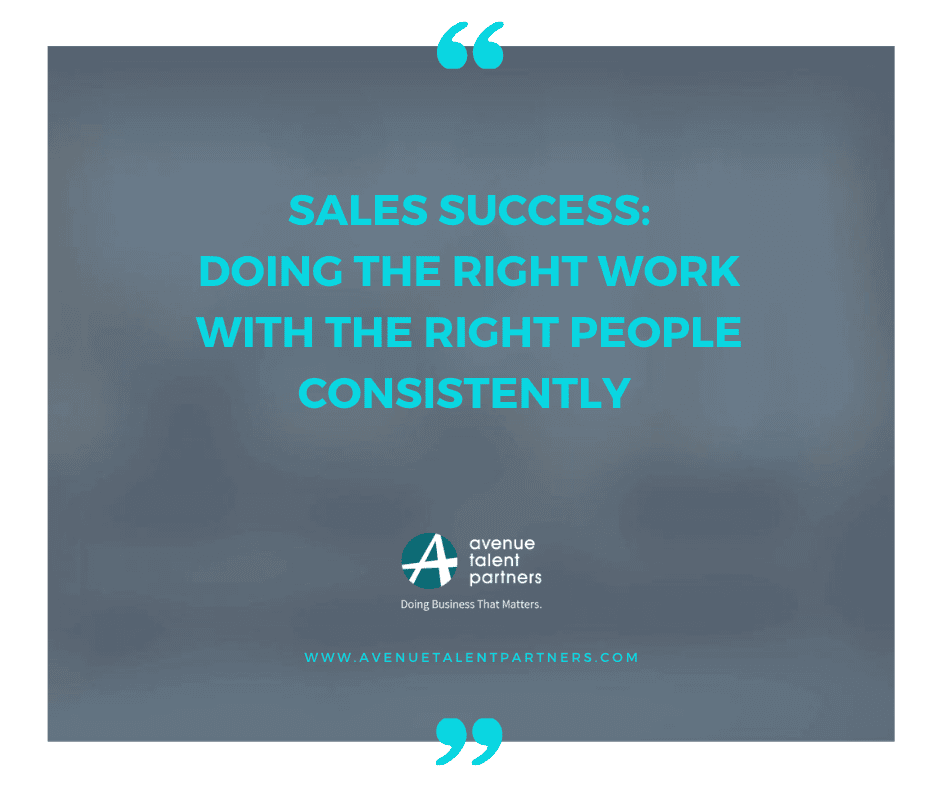 Here's the takeaway:
People take notice when you help them without expecting anything in return. Some of these people will want to reward your selflessness.
If a prospect doesn't match your ICP, be prepared to walk away – but not before leaving them with some good advice and a positive impression. 
Sales is a long game and just because you were denied today doesn't mean no forever. 
Here are a few pointers to help salespeople navigate around no:
Don't get defensive

Don't brood in silence

Listen

Make it easy for them to walk away

Seek to understand versus trying to run a tactic to overcome the objection

Leave the door open for their return
Demonstrating that you have someone's best interests at heart maximizes your chances for referrals, networking, and future success.
2. Leaders
As a leader, you're constantly saying no to people.
The challenge is to say no without turning people off, making them feel small, or estranging them for the long haul.
'It's not you, it's me' … yeah, doesn't work here.
My first lesson as an entrepreneur in business breakups came in 2008. We'll pay my pain forward…
It was soul-crushing to separate from someone I had a long history of great success and loved working with. But I'm proud to say we came through it without any ill-will.
The downturn kicked us in the rear. After a 7-figure pipeline drying up and a 2.5-year road ahead to see dollar one, I waved the white flag. It was time for the 'talk' to figure out the best way to exit gracefully.
It was like a Gwyneth Paltrow/Chris Martin moment of healthy conscious "uncoupling." I call this our "rediscovery process." 
The goal? Help the other person realize why you're not a good fit anymore and work through a solution together.
Ultimately, after many hard conversations, we were able to see each other's point of view without pointing any fingers.
Fact, if you want to preserve a relationship, give the other person time to understand what caused the split.
It's like Stephen Covey wrote in "7 Habits of Highly Effective People:"
Don't be efficient with people.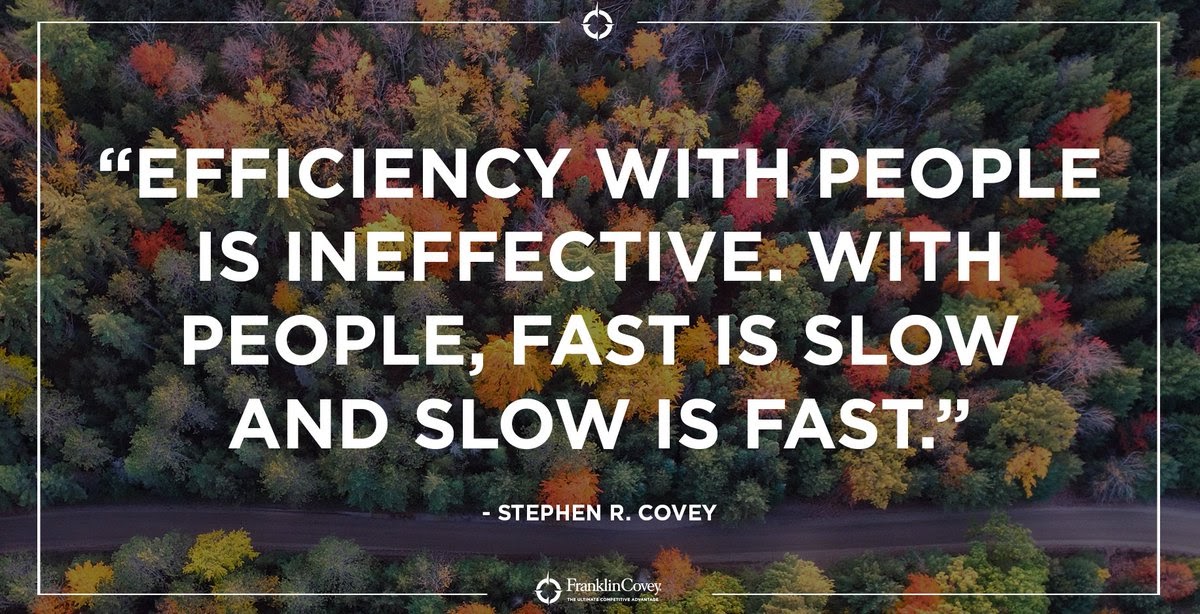 (Source)
People crave closure, especially when they've worked long and hard for something. 
Help them make peace with change and they'll appreciate you for it. Doing so requires both grace and patience.
I've since made a habit of showing people to the door instead of pushing them out. 
3. Candidates
Imagine you're the cream of the crop in your field. 
You've landed the big interview for your dream job at your top target company and the hiring process is going well. 
Chemistry? Check. Skills? Check. Corner office? Hopefully.
And then…you get unexpectedly passed over for someone with better skills in a few key areas.
How do you react? 
I've watched this situation unfold on more than one occasion.
Recently, I was surprised to see my client hire the other candidate as the frontrunner fell short at the 11th hour on a couple of key skills. But more remarkable was how admirably the disappointed candidate conducted herself in the face of rejection.
Rather than transform into a salty dog, she was a beacon of grace. In fact, she was such a gem, put her best foot forward, and remained open-minded,  we actually found her a different role in the same company. 
Class and character can open a lot of doors and keep them open.
Josh Roth, one of WalkMe's most recent hires, experienced a similar turn of fate.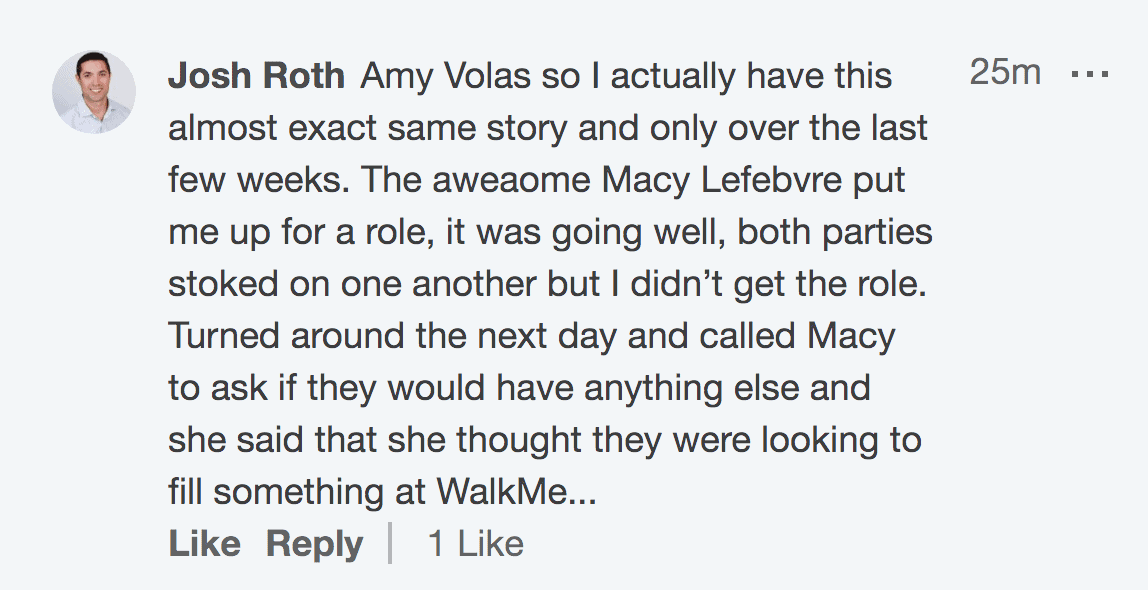 If you check your bruised ego and put your best foot forward, you may be pleasantly surprised in the end.
This means seeking to understand, demonstrating that you still care about the role, and staying in touch afterward.
Conversely, what if you decide that a prospective employer isn't someone you want to work with after all?
To avoid burning bridges, express gratitude, provide feedback (just like you'd expect to receive), don't ghost them or lie, and lend a helping hand to network with them to find another ideal candidate.
4. Hiring Managers
With a low unemployment rate and sales being the leading role tech companies are hiring for, and sales leaders and people not sticking around for more than two years, the table stakes are high. Hiring is more critical, costly and time-intensive than ever. 
In turn, hiring managers must ensure a quality candidate experience for everyone they spend time with – especially those they reject.
We're living out loud as I like to say and candidates who feel disrespected are much more likely to vent about their bad experience on social media, review sites, personal networks, and the list goes on… some of whom could be potential hires or customers.
This can hinder the hiring process going forward and damage your company's reputation.
It's important to treat every candidate with respect. That means letting near-miss candidates down easy (and no ghosting). When in doubt, celebrate The Golden Rule.
Here's an example of hiring done right.
A former client submitted each candidate to a rigorous, 3-hr assessment. 
The cost to the client? Over $2,000.
Of two potential hires, one had some red flags and so the second candidate was chosen. 
Next, my client scheduled a meeting with the candidate that didn't pass muster to discuss their assessment. 
This went over incredibly well as the candidate got clarification, had a great candidate experience because the client took the time to walk through the details while answering questions. 
Fast forward one year and candidate #1 is my client's latest hire.
When saying no to candidates, being human to soften the blow while providing thoughtful feedback helps the hiring process going forward. 
Offering a learning opportunity is a great way to foster goodwill among those who care about your company. This lets you stay top of mind with near-miss candidates while also providing a positive anecdote to share with their peers.
When recruiting, it makes no sense to throw the baby out with the bathwater. This is doubly true when choosing between high-scoring candidates.
Saying No Without Burning Bridges
When yes isn't an option, work to minimize the repercussions of no.
Mindset is everything here and thinking about the big-picture will serve you well. 
Being sensitive to where the other person is coming from and how they might be feeling in these awkward situations can pay dividends in terms of relationships, referrals, and future wins.
Salespeople: this means helping your buyers find an ideal solution instead of just your product. Can you help them get better, solve a problem, or achieve a goal? If the answer is no, walk away gracefully, keep the door open, nurture the relationship, and come back later when it might make sense.
Leaders: it starts from the top down. Just because it's a "No", doesn't mean you have to treat people poorly. You set the stage, always.
Candidates: lean in, put your best foot forward, learn from the feedback from a "No", embrace gratitude, and revisit those doors you've kept open.
Hiring managers: focus on creating a candidate experience that leaves people feeling like they've been heard, their time spent was worth it, that they'll still want to cheer you on from the sidelines regardless of the outcome, and most importantly… that they'd take your call in the future or recommend others do so.