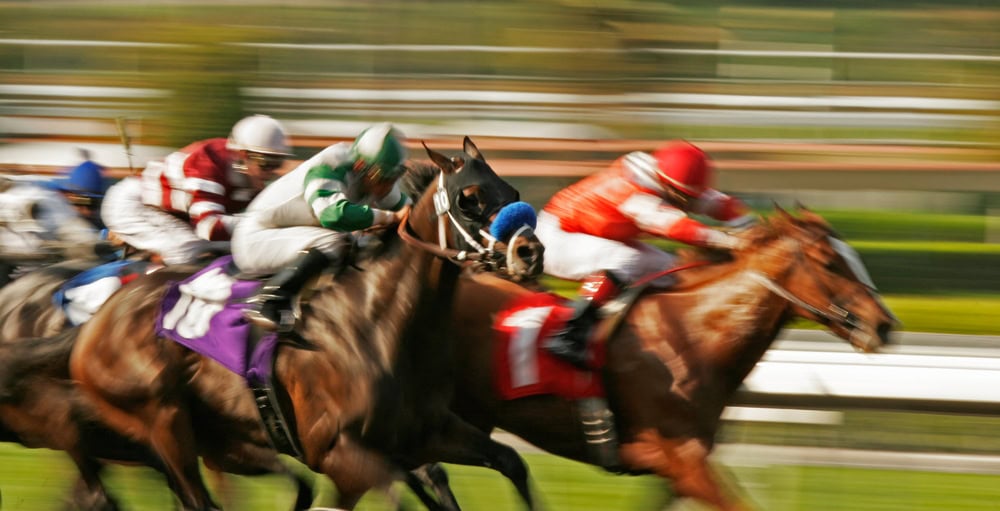 4 Things Your Competitors are Doing to Hire an Outstanding VP of Sales
When it comes to hiring a VP of Sales, competition is FIERCE.

Yes, the market is on fire right now, but that also leads to more clutter, which means nailing a high-quality hire for YOUR startup is harder than you think.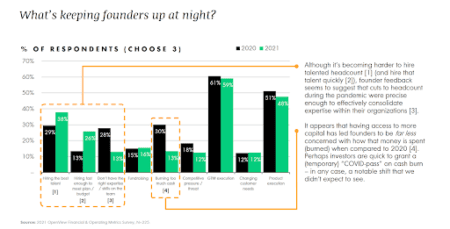 Neglecting the upfront research and legwork required to make the crucial VP of Sales hire is a ticket to letting your competition sweep up all the top talent.
The VP of Sales role is mission critical – especially for a startup. Without customers, you don't have revenue, and without revenue, you don't have a business. This role has a direct impact and responsibility for the success and growth trajectory of your business.
It is NOT a hire to be taken lightly.
It is NOT a hire to test.
It is NOT a hire to just figure it out as you go.
Most initial VP of Sales hires fail within 12 months, and that failure becomes a costly (7-figure) mistake that many startups don't recover from.
So if you're wondering how your competition is bringing on the cream of the sales leadership crop or you're struggling to get this important hire right, this article will clear the air for you.
With the right hiring profile and process in place, along with an honest assessment of where your startup stands, you can hire an outstanding VP of Sales that takes your business to the next level.
Here's what your competition is doing to hire well and right…
They're crystal clear about the role, company, and road ahead.
Clarity and honesty is key when you're looking for a VP of Sales – every step of the way (before, during, and post offer acceptance).

Before you start the hiring process, it's crucial to be honest about your company's current standing:
Stage

Runway

Run-rate

Turnover

Customer churn/retention

TAM

ICP

Work that needs to be done

Structure

Budget

Available support and enablement
While asking critical questions like:
Are you

really

ready to make a VP of Sales hire or are you just rushing to get this off of your plate?

Have you validated the market to achieve true product-market fit?

Is it really time to hire or are you just rushing because you've secured a round of funding?

Are you ready to delegate, support, and enable a VP of Sales so they can be successful?
Timing your VP of Sales hire is incredibly important.
Hire too early and chances are you haven't properly validated the market and their talents will be useless. A VP of Sales is NOT someone you hire to validate the market. This is your job as a founder and will afford you priceless knowledge. An effective VP of Sales will accelerate the good work you've already put forth to drive growth in a repeatable, measurable, predictable way..
If you hire too late, you could turn your startup into a dysfunctional hornet's nest that'll require more time, energy, money, and resources than you bargained for. Talk about the true definition of inefficiency! Not to mention the ground you'll lose to your competitors with similar products and a stronger go-to-market strategy.
In my experience, the right time to hire a VP of Sales is when you've:
Established at least $1M in revenue

Have a proven product-market fit

Understand the nuances of your marketplace and buyers

Realistic expectations about how long it takes to "spin up" a sales team

Are ready to provide them the tools and infrastructure they need to succeed
Once you start the hiring process, keep in mind that it's not about trying to sell candidates on a bunch of BS to "woo" them.

The best companies take a realistic approach to having real, collaborative conversations fueled with real data, an understanding of what's happening in the business, why, and the real opportunity along with what it's really like to work together… even during tough times. The best leaders crave real answers so they know what they'll be stepping into, how they can truly help, and the ability to talk about the upside and downside to confirm or deny if it makes sense… TOGETHER.
Nobody expects perfection, but they do have a hankering for the truth, so the closer you get to practice and away from theory, the more you reduce the margin for error.

After all, there's a reason why honesty is the best policy.
They know EXACTLY who they're looking for.
Getting caught up in the shiny objects is something that happens all too often during the hiring process and comes back to bite hard later.
What does this look like in real life?
A founder has secured the latest round of funding. They immediately jump to thinking that it's time to jump on the hiring spree bandwagon because that's what it takes to accelerate the ability to scale. They go out and hire someone that made the biggest statements without understanding if those statements map back to their task at hand.


Let's be real, startup CEO's love to rave about all the hiring they're doing, but if this is done with a growth-at-any-cost mindset it's a surefire way to burn a pile of cash.

Funding from the right investment partner is absolutely phenomenal and is the catalyst for growth. With the wrong partner or the wrong time, it's not a ticket to long-term, sustainable success.
There are 48 types of VP of Sales, so make sure you're optimizing your hiring process to find the one you need!
And while we're at it, please for the love of all that's good in the world, lean into a hiring scorecard. So that when you're interviewing you can keep your eye on the prize while measuring what matters.
Numbers, achievements, and a compelling LinkedIn presence are interesting. To get this hire right, there's nothing more important than true alignment with your startup's mission, product, vision, goals, work to be done now to map that back to their numbers, achievements, and compelling statements on LinkedIn. As with everything it's the how!

Much of this comes down to asking the right questions.

And you can't just tell them all about your company in a conversation. You need to show them what's going on. You need to understand if what you're doing and why you're doing it translates to the candidate.
To do this well peel back the layers together of what you're going through, what they've been through, how you've built the company thus far, how they've built and grown sales teams, and all of the other important bits and pieces together. Be prepared to walk through your metrics, financials, product, playbooks, and immerse them in what's going on.

Also, make sure every person on the hiring committee knows their role, why they're part of the decision, and comes prepared… including the board!
A new VP of Sales is part of the fabric. Ensuring alignment across the organization is imperative.
Clear and competitive compensation.

Compensation is an important part of the hiring equation.


There's no sugarcoating it – if you're not paying your top employees well, somebody else will and chances are, they're already knocking on their door.


The best sales leaders expect to be handsomely rewarded for their results and won't accept an offer without a clear compensation plan that includes an attractive base, variable, accelerator, and equity… Sign on bonuses, ramps, milestones, single triggers are part additional levers to pay close attention to as well. Your offer won't be accepted unless it hits the mark and these are all factors to think about.


If a candidate asks about compensation in an interview and you say, "we're a startup, so we'll figure it out as we go", that's gonna be a red flag on their side.


The best candidates expect clarity on compensation right from the jump. If you can't provide that during the hiring process, good luck getting anyone worth their salt to sign on the dotted line.
Make sure you're incentivizing the behaviors you want to see to create a plan that:
Ensures alignment

Clarity

Doesn't require an algorithm to track

Drives growth without being at the expense of the buyer or team

Not capped – if you're winning, they should be winning too
Before you start interviewing, make sure that you're competitive with the rest of the market. Don't let this be the reason you miss a game-changing VP of Sales hire.
They treat top candidates like royalty.

When you think you've found "the one," it's time to roll out the red carpet for them.

In one of our recent searches, the company safely flew out the candidate to meet with the team as a final step in the process.
Before the trip, they took the time to understand what was important to the candidate, what he liked, and paid attention to little details like being an animal lover and the fact that he'd never been to their city before.

After the day of meetings was over they spent the rest of the evening taking him to the best restaurant in town for his favorite cuisine along with a private tour of the city, not to mention a pre-arranged car service the next morning to drop him off at the airport with a care package waiting… and a little something for his fur baby too!
Talk about a memorable interview experience!
Point is: this company leaned into a Four Seasons experience while you're stuck at the Motel 6.
Think about the impression that you're giving your candidates THROUGHOUT the entire interview process.
If you're serious about hiring top talent, you need to be serious about your interview prep and go the extra mile to bring them in.
Pro tip: the work doesn't stop once you've received an accepted offer. Keep the red carpet rolling through onboarding, training, and beyond.
Wrapping Up

As Benjamin Franklin said, "if you fail to plan, you plan to fail." The startups hiring the best people have all of their ducks in a row with a best-in-class process to back it up.
Take the time to honestly assess the current state of your startup, figure out what your picture-perfect VP of Sales looks like, the work they'll be doing to be successful within your business, your marketplace, demands of your team, and create a bulletproof hiring process that finds them and brings them onboard with a supportive infrastructure in place.


In case you're wondering how to build that hiring process, I've got your back, I talk about it at length here. If that's not enough, hit me up… I'm here and happy to help with an ear to listen and a mind to brainstorm!