The 98% interview-to-hire ratio we achieved working with ATP was astounding – unlike anything I've experienced working with other sales recruiting firms. We wouldn't be scaling the business at the rate we are without them.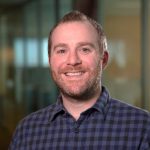 Scott Schwartz, VP of Sales and Marketing, HHAeXchange
20+ years in sales. $100MM+ in deals closed.
We know what it takes to succeed in the dynamic world of startup sales because we've done it ourselves.
Learn from our experience.
Our blog is overflowing with actionable insights and kernels of wisdom that will help you foster the right mindsets and stay ahead of the curve.
Brands We're Proud to Support








We're here to talk shop if you have questions about sales, recruiting, or startups.