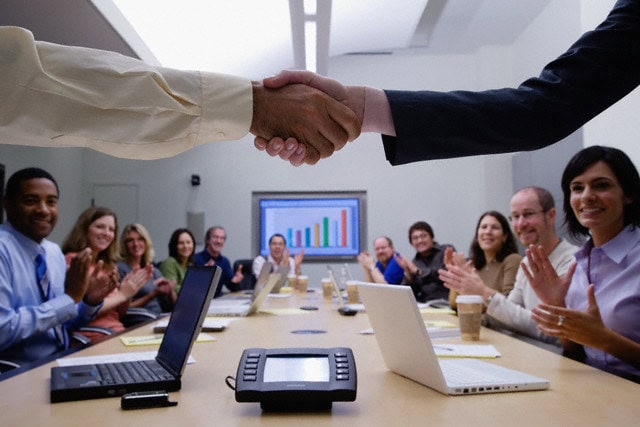 Leadership That Inspires: Part 3
The world of sports offers a plethora of fantastic leadership examples. Vince Lombardi, John Wooden and Jim Valvano are all coaches who inspired their teams to great heights. Rightfully so, they are rightfully remembered as great leaders and champions.
The success of these coaches was largely dependent on their ability to inspire and motivate their players. Fortunately, many of their practices can apply just as well to the way you manage your sales team. Are you practicing the principles of inspirational leadership? The following four philosophies will get you on the right track:
1) A Clear, Well-Defined Direction
Every great coach starts with a clear direction as to what he or she wants the program to achieve. Whether it's simply getting back to a winning record or capturing a national title, the goals that a coach establishes become the driving force for the entire team.
This is equally true for your team. Have you established clear expectations beyond the goal basics? Have you effectively communicated how to achieve success and what a positive impact looks like? The vision you offer is what will ultimately guide your sales team, so make sure it's one that your employees can wholeheartedly embrace and believe in.
2) A Passion for Team Fulfillment
A big part of instilling inspiration to win is making sure that individuals understand how they contribute to your company's overall success, allowing them to feel valued and fulfilled in their specific positions.
This doesn't just mean taking them to lunch. It means building supportive relationships that inspire the members of your team to remain engaged in the work they are doing. Understanding the individual strengths and weaknesses of each person, managing to those traits and collaborating on plans that make sense will elevate your business.
The best leaders roll up their sleeves to block and tackle internally to remove barriers. As a result, each sales person can focus on doing what they do best, rather than getting bogged down in unnecessary red tape. When you give your best efforts to your team members, they'll give you their best work in return.
3) A Sound Moral Compass
Integrity and fairness are essential in any business, especially in your relationships with your employees. After all, they not only want to be treated well, they want to know that they are on equal footing with the other members of the team.
As such, it's essential to take a humble, objective and fair approach with every person. Treating them equally is a given. Gracefully celebrating the wins and losses, learning from roadblocks, proactive communication and transparency are all key factors to earn and maintain the necessary trust and respect of your team. Creating this safe and fair foundation will reduce turnover and create a sense of fulfillment not easily found within other sales organizations.
4) A Tried-and-True Track Record
A person who has never coached football before will probably never be appointed as the new head coach of the Green Bay Packers—and for good reason. A new head coach needs to demonstrate experience and sound knowledge of the game in order to gain the respect of the players. Without a proven track record of previous coaching experience, it would be difficult for players to have confidence in a new coach's abilities.
This is equally applicable to your leadership role. If you have a solid history of delivering results and taking good care of your people, the best performers will want to be part of your team. They will want to learn from you. They will more readily buy into your vision for what you want them to achieve. Your example of success will show others what is possible and inspire them to greater heights.
Parting Thoughts
Thanks to his leadership skills, Vince Lombardi won five championships in his ten years as a head coach in the NFL — a truly incredible feat. And by incorporating these qualities of inspiring leadership into your own management methods, you'll be able to retain and improve your team's sales abilities to achieve impressive results of your own.
* Image Credit:
– Featured Image, Flickr