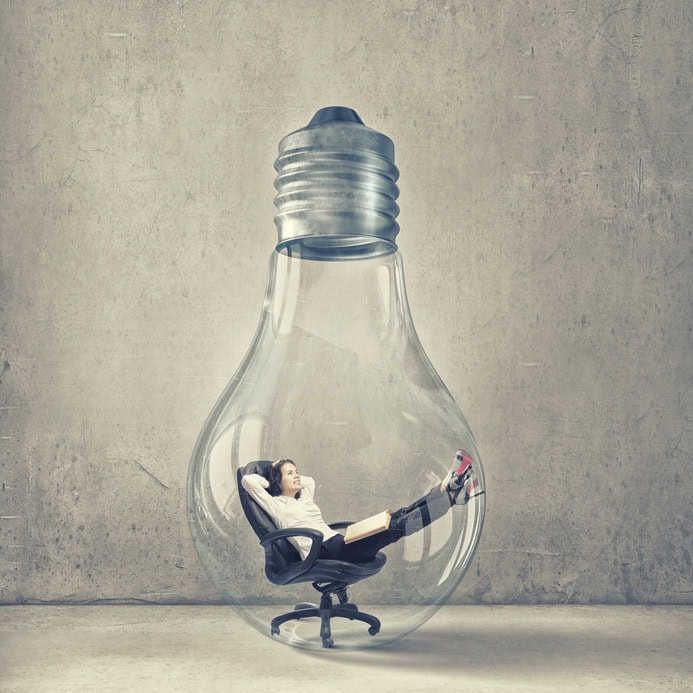 What I Learned From My Own startup: 5 Lessons From Avenue Talent Partners' First Year In Business…
In October, I'm beyond proud to say Avenue Talent Partners hit a huge milestone. We had our one-year anniversary! And because I believe in the power of thoughtful reflection, the one-year mark made me think about what I've learned in the process.
At ATP, we recruit some of the best and brightest sales people for startups; and this year, I've been running my own startup. Through the most hectic, draining days, I've remained grateful for the opportunity to do something I'm passionate about while learning firsthand what my clients are going through.
Here are a few of the most important lessons I've learned (often the hard way!):
Lesson 1: How you recover from a mistake is more important than the mistake itself
When I started ATP, communicating the launch of my business was a high priority and getting the message right was something I pored over for weeks on end. I'd done all the right things: cultivated and culled my contact list, designed a beautiful email, and worked with my web developer (at the time) to make the message sing.
One of the points I continually make about ATP—and that I made in this email—is that we give our clients personal care and attention they have yet to experience anywhere else. Recruiting and hiring is a relationship-focused business. And we work hard to emphasize that core value in our own dealings with clients and talent.
But a mass email guru I am not. Somehow, the field that automatically populates the recipient's first name didn't function as predicted. Surprise! My entire list received an email that started, Dear FILENAME.
Yikes! Not very personal and definitely not what I was going for…
Mailchimp is the email service we use (the one with the cute chimp logo), so I whipped up a second email explaining that the monkeys had gone bananas.  It proved that I recognized a mistake, owned up to it, and my response even earned a few laughs! That's the thing about messing up—we all do it. So if you handle it well, your clients (friends and family, too) will appreciate it.
Lesson 2: Prioritization is an art and a science
There's only one of me, but there is tons of work to get done. And while I'm still learning the art of prioritization, I've incorporated some of the science. Prior to the miracle of smart phones with GPS, driving anywhere unfamiliar required a lot of planning! Do you ever casually agree to meet someone at a place you've never heard of and later thank god for Google Maps? That's how I feel about time management technology. Here are a few of my favorites:
·     Todoist keeps all of my to'dos in check with a killer chrome extension and app
·     Prosperworks is my knight in shining armor CRM
·     Breezy.hr is a perfect ATS for my stage of company and is a dream to use
·     OneNote: digital note taking, a game-changer for yours truly
The art of prioritization also involves recognizing that I can't do everything. Debbie is my partner (she's the peanut butter to my jelly), and she spearheads daily recruiting operations so I can focus on finding the right clients, our talent pipeline, managing the business and working directly with our clients to pinpoint what needs to be done.
Lesson 3: I can't work with or help everyone and that's okay
This is a hard lesson when you're starting out, especially for relationally driven people, like me, who want to help everyone find the right sales people and vice versa. But the fact is, as much as I'd like to, what we're doing and how we are doing it isn't a good match for everyone.
However, even if I can't work with a certain business or person, they can still have a great experience with me in the discovery process. I make an effort to communicate with all of my clients and potential sales recruits about what I can do for them and what to expect. I also communicate ways in which I may not be able to work with them.
A relationship that doesn't quite make sense today could very well change in the future—especially in the world of startups. If you keep the interaction transparent and thoughtful, it's okay to decline if it doesn't make sense. It may just come back around at a later date.
Lesson 4.: I have something to learn every day
It may sound cliché, but as we get busy, it gets easier to stop reflecting on our days, conversations, and relationships. But when I spend time considering how my day went, or how a certain situation played out, I always learn something about myself or the people I work with—including clients and talent.
I also get to hear what people are doing and saying about sales. I've worked in sales for 20 years, and the people I take so much time to get to know eat, breathe and sleep sales as well. It's critical that I stay on top of emerging trends and technology.
Sharing these insights, using them within my own company and wrapping my arms around a discipline that is rapidly evolving is a must 'do' to thrive and truly make a difference. Feeding my natural curiosity on something so near and dear to my heart is the cherry on top.
Lesson 5: There's a different way and I'm not afraid of it
I meet wicked smart, lovely people every day and take each encounter as an opportunity to listen and learn from their experiences. This is such valuable information, helping me to learn, benchmark and find the courage to create a new way of recruiting that works well.
I'm honored to collaborate with some of the best startups and top-of-the-line sales people in the marketplace. On the days when I feel overwhelmed, I'm still doing something I love with a partner in crime that shares the same philosophy. It's energizing to take these lessons learned to build and strengthen relationships that directly contribute to the growth of impressive startups via our 'different way'.
I suppose the 'throwing spaghetti on the wall and hoping it sticks' approach could work well to make a few extra bucks, but what's the point when I'd feel hollow inside?
I'm thrilled to say we're thriving after one year in business. I also realize we couldn't have done it without help. So, if your startup needs help finding and hiring the best sales talent out there, shoot me a message or give me a call. We'd love to help your company grow.