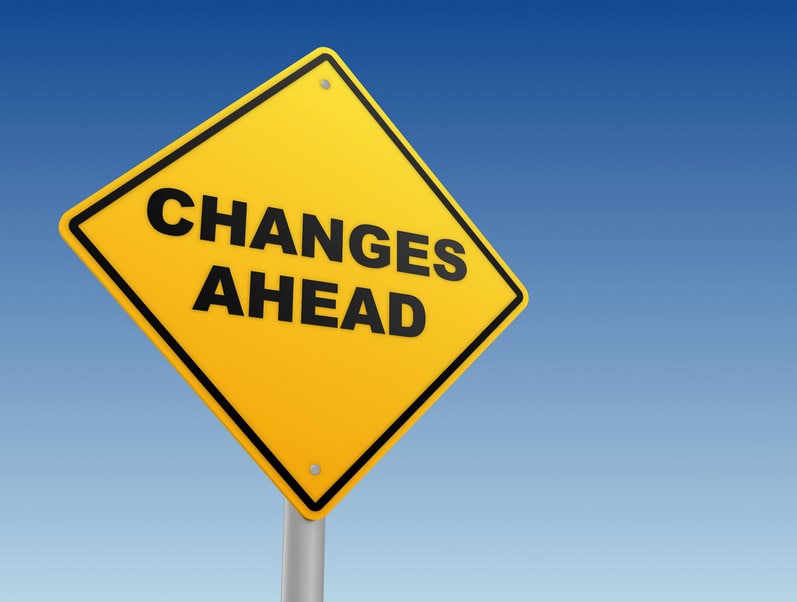 Taking a Closer Look at the Modern B2B Salesperson…
If you've been following my posts for a while now, you've come to expect a great deal of content geared towards helping you avoid common hiring mistakes, allowing you to build the best sales team possible for your business.
No matter how often we talk about today's sales landscape, many of us still imagine the salespeople of yesteryear. Perhaps a person picking up the phone and repeating a scripted pitch regardless of what the end user really needs or wants, the pushy door-to-door sales person slinging cheap kitchen knives or the mass-emailer hoping for a "hit"…
Times have changed—especially in the world of B2B sales.
In today's world, B2B customers are more involved in the sales process than ever before. As such, there are a few key traits that make the successful modern B2B salesperson stand out from the rest of the crowd.
Let's dive in, shall we?
The Importance of Adaptability
Studies are decidedly blunt on the importance of adaptability. In fact, some estimates state that 40% of companies that fail to transform their methods will be "dead in 10 years."
Out of business. Not in existence. However you want to phrase it, that's a sobering statement …
Of course, there's a ray of hope in this bleak scenario. Businesses and B2B salespeople who wish to survive this trend will largely do so by adapting their methods to make technology a central part of everything they do.
Why do salespeople need to adapt in this way? It's really pretty simple …
An overwhelming majority of consumers conduct in-depth research on their own before meeting with a salesperson. This means that my fellow sales comrades need to do more than simply supply a memorized pitch full of information a customer would rather look up online.
One of the biggest adaptations I find people trying to embrace is the true understanding that it's all about value and transforming the business of the customer NOT your sales goal and selfish desires…
The Key to Surviving Modern-Day B2B Sales
So, how does the modern B2B salesperson survive in this kind of tricky, ever-changing sales climate? A few adaptable, innovative characteristics stand out in this evolutionary process:
1) Tech-Savvy and Data-Friendly
An increasing number of companies focus on providing software or other tech-related products to their customers. As such, modern B2B sales professionals not only need a firm grasp of relevant data points, but to be able to master the very technology that affects prospective clients.
A strong understanding of tech concerns and key data points enables sales people to better understand customer needs, communicate effectively and find appropriate solutions. Further driving home this point, most customers use technology to learn about a company in the first place.
2) Personable and Communicative
While being personable and communicative has long been a key to sales success, it's becoming even more important in a day and age when many customers make buying decisions without any kind of human interaction.
Because of this, when the chance for human interaction does present itself, it's the little things like listening carefully and showing forth buyer empathy that make all the difference.
3) Problem Solvers
B2B customers no longer want salespeople to simply send them a pitch and get on with their day. Yes, timeliness is important, but more than anything, they want consultants(not salespeople) who will help them solve their unique, one-of-a-kind business problems.
By sharpening their knowledge of a product or service and improving their communication skills, modern B2B salespeople are able to present customers with customized solutions.
Be a thought leader: learn, understand and stay up on the field, industry or marketplace you and your customers/prospects hang out in. Knowledge is power and supports a value based conversation.
Looking to the Future
If all this talk about changes in the B2B scenery has you reaching for the panic button, this is the part where you take a breath and relax—there's nothing to worry about. High-end apps and lifelike robots are unlikely to ever replace B2B salespeople.
That said, for B2B salespeople to remain effective in the years to come, they'll need to play the part of proactive, problem-solving consultants who regularly build strong relationships with customers—there's no getting around it.
As technology becomes an increasingly bigger part of our lives, fewer people will want to speak to a salesperson to get information or place an order. Despite this, they willneed the human insight necessary to solve major business problems, as well as the know-how to use the communications channels best suited to reach different businesses.
Chances are that these developments will require change on your part. And though somewhat uncomfortable at times, to keep your B2B sales game ahead of the rest, those changes will be exactly what you need—there's no getting around it.
Conclusion
Statistics and trends speak for themselves. And while the greater sales community will continue to evolve, the characteristics of a successful B2B salesperson will remain constant.
But enough from me—once again, we've come to that time when I want to hear from you.
How do the above three traits make a difference in your sales team? Furthermore, how do you try to encourage a more modern approach to B2B sales in your office?
As always, tell me what you think in the comments below—can't wait to hear your thoughts.