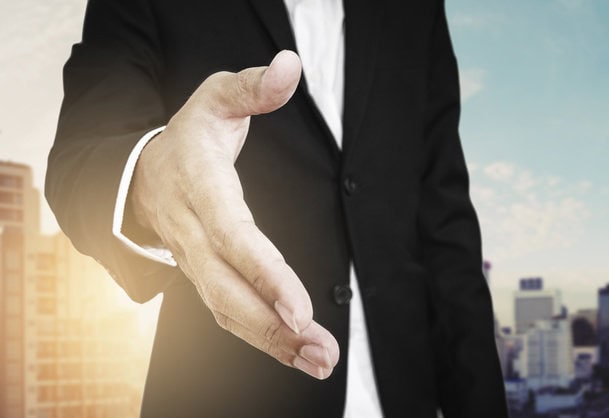 4 Commonly Forgotten Perks to Consider When Extending a Startup Sales Offer
When it comes to wrapping up an offer for a sales position, startups are at a clear disadvantage.
Unlike the larger, more established companies with which they're forced to compete for game-changing sales talent, startups simply don't have as many persuasive perks to lay on the table.
Yes, just like everybody else, they can talk about base salary, paid time off (PTO) and equity, but to really solidify a sales offer, there are a number of hidden "aces" that can be played, as well.
The only problem, though?
Far too many startup entrepreneurs have no earthly idea as to what they are. Fortunately, I've got quite a bit of experience using fringe benefits—check out four of the best ones at your disposal:
1) An Impressive Job Title
This might seem cheesy, but for someone who's extremely focused on taking their career to the next level, the right job title might be just the ticket for convincing them to come onboard.
Let me make myself clear, though—by no means should a title be deceptive in nature. However, if replacing the word "Junior" with "Supervising" is what it takes to finalize an offer, do it to it.
2) A Flexible Expense Account
I'm aware that the vast majority of startups are heavily strapped for cash, but if you can swing this, it's an awesome way to get a high-end salesperson's attention with a formal job offer.
Why? Well, for certain sales positions, it might very well be necessary to implement some wine-and-dine tactics, every now and again. Additionally, travel and conferences cost money.
By making it known to a candidate that extra cash will be regularly put aside to help them further their career, you greatly improve your chances of sealing the deal.
3) The Opportunity to Work Remotely
Your ability to include this in an offer depends largely on the nature of the sales position in question. If a high level of concentration is needed for the opening, this could be huge.
And remember—if working exclusively from home isn't a realistic option, consider allowing for in-house and at-home work to be reasonably divvied up according to your company's needs.
4) A More Authoritative Reporting Structure
Similar to the first point on my list, this one strokes the egos sales professionals are so frequently associated with. Basically, because of them, many want direct access to your business' hierarchy.
No, there's nothing wrong with reporting to a C-level employee, but naturally driven by competition, your sales prospect might prefer interacting with a hard-hitting decision maker.
Conclusion
Now, with all of this in mind, will the bulk of your final offer be built upon each of the above four perks? Absolutely not—there's simply no getting around base salary, PTO and equity.
Still, there's nothing wrong with getting more creative with your offers. Needless to say, the unforeseen advantages outlined in this post can go a long way towards helping you do just that.
Alright, I'm done—no more from me! That's right—the time is now yours …
In the comments sections below, hit me back with a few of your favorite, sales-centric perks. That way, together, we can built out an incredible resource for recruiters and hiring managers.
As always, thanks so much for reading—have a great day!