Book a time with Amy Volas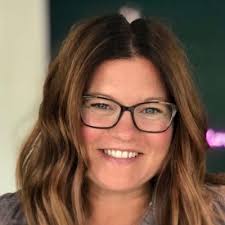 It's hard to navigate the complexities of sales in a startup as a founder, sales leader, or seller.
I crave meaty problems and use my 20+ year sales, startup, and recruiting career to help my clients get out of their own way.
As a 2X entrepreneur with more than $100M in revenue sold, I've immersed myself in the startup ecosystem, am recognized as one of Sales Hackers' Most Dynamic Women in Sales, and run Avenue Talent Partners, and use my knowledge to help my clients:
Avoiding the painful effects of mishiring to scale their businesses
How not to alienate their buyers
Understanding the nuances of Enterprise Sales
Capacity planning
Career advice
Effective interviews
Scorecards
If this is top of mind and you need help, booking time for a half-hour consultation is easy.
Fill out the quick form and we'll take it from there.
Please note, fees are collected up front to complete the booking process.