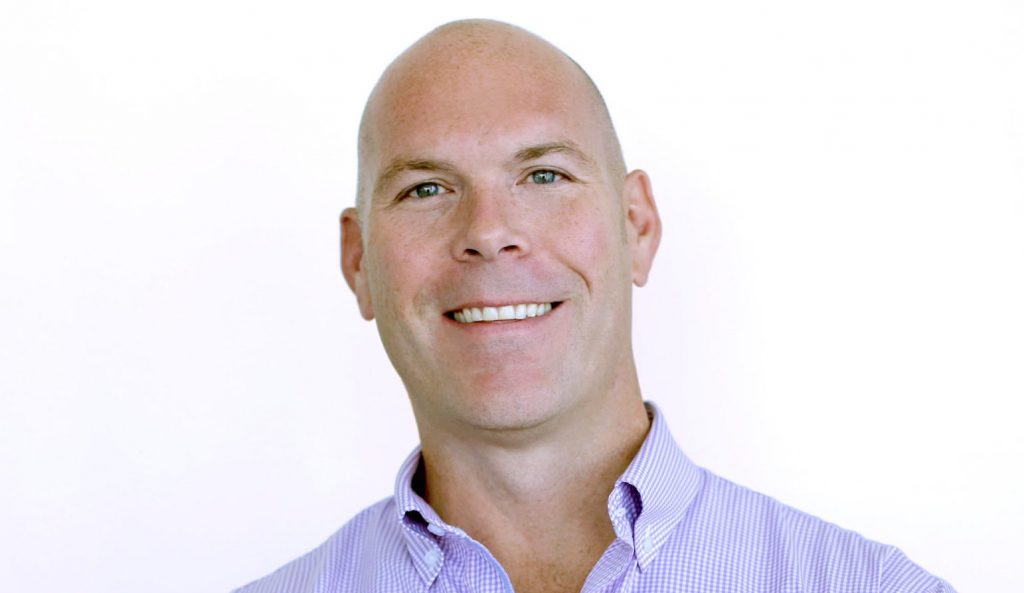 Brad's Story: A First-Hand Account of Sales Recruiting Success
Reading about a company's experience from their perspective can be informing, but it often leaves readers wanting more or wondering if what they just read is legit or fabricated. It's like reading about a new restaurant from the general manager themselves … They may entice you with their words, but how do you know it's the real deal?
There's no denying the importance of a customer's feedback—after all, you're more likely to eat somewhere if it has reviews, aren't you?
That said, outside of the restaurant world, it can be tricky to find real feedback, but we want to change that. Below, you'll hear from Brad McRae, one of our proudest hires, and he'll give you an insider's look into how Avenue Talent Partners operates, and what it's like to really work with us:
We'll Come Knocking, But We Won't Push
We first contacted Brad on LinkedIn. We were beyond excited to connect with him, so we sent him a few LinkedIn "love notes". Brad replied shortly thereafter, letting us know that he wasn't in the market and happy in his every day working life.
Debbie and I understood, but we wanted to connect with Brad, even if it didn't make sense immediately. After all, sales and recruiting is ALL about networking.
Here's what Brad has to say about our initial conversation (also, for the sake of brevity, it's important to know that every following quote is from Brad): "I'm always open to talking to new people—after all, a strong network is a valuable asset in life. The really interesting part was, deep down, something was telling me I needed to be open to new opportunities, but I wasn't going to accept a conversation with just anyone or any company."
Fortunately, Brad decided to give us a chance due to our people-first approach.
No BS, We're Different Than Other Recruiters
Today's marketplace is highly competitive to say the least. On the surface, this is a good thing, but not if you're with the wrong recruiter.
Think about it—with a highly competitive market, many recruiters are simply driven to fill spots. Although this might look good on a spreadsheet, it doesn't translate well to the candidate or company, whom often feel that they were matched with little to no thought. Remember, it's about quality not quantity.
With us, the experience is much different … "After talking to Debbie and Amy, I quickly realized that they cared about me. They listened to what I needed in a company, they asked questions and they helped me determine what I really needed so they could ensure I received exactly what I was looking for."
After we took the proper time and care to truly understand what Brad needed and why, we were delighted to confirm he was the perfect fit for one of our best clients.  Together, we discussed everything about the role, company, long and short term goals to ensure it was a win-win opportunity to take his career to a new level.
Honesty IS The Best Policy
Sales people aren't always thought to be the most honest people, so we go above and beyond to remain open and honest with anyone and everyone in and around our process.
"Being in sales as long as I have (nearly 20 years), I've seen what works/doesn't work, and honesty/sincerity is what creates a true win. Amy and her team did an exceptional job of keeping the conversation honest throughout the entire process."
In addition to remaining transparent, we also try to make things as simple as possible. Looking for a new job/considering a change is hard enough, so we don't overcomplicate the process and we certainly don't want anyone feeling like they have to read the "tea leaves".
We have a way of doing things, and because it's so thorough, it can take some time. That being said, the steps we take are all explained and outlined upfront, so there are no surprises.
"It was a long, hard process, where they gained a deep understanding of my sales experience, personal values and goals. From this, they determined what employer(s) would work best for me, and vice versa. This process of excellence personally was a big differentiator for Amy and her team."
We take the time because we care. We don't make anyone jump through unnecessary hoops, but we do gain a deep understanding of their needs so we can deliver the best opportunities through an approach we're beyond proud of.
Solving Problems
All too often, recruiters forget one simple thing: To ask what isn't working and to understand why. It's easy to ask someone what they're looking for, but it takes more time to delve into their current role and how it could be improved.
In Brad's case, he enjoyed many things about his role, but he had a few pain points, too.
"My biggest pain points in my previous role were centered around culture and company politics. I couldn't get behind how things operated … The political landscape of the organization and the lack of transparency of what was going on didn't fit my sincere style. Thus, I found myself in a high-paying job that I didn't enjoy or gain any fulfillment from."
From our conversations with Brad, we quickly gleaned how important that detail truly was. Although he didn't know it at the time, he was craving so much more, and we were eager to provide it.
We Care About Your Past, Present and Future
There's no greater feeling than creating a meaningful connection to provide someone with a new gig they truly love, especially when the person is a true gem, like Brad.
Throughout every step of the process, we had an open line of proactive communication with Brad. "As we worked through the process, they asked questions about my wants for a new gig and then they'd check the box "yes" or "no" on how the company was aligned. I believe if they came across something that was clearly not a fit for me, they moved it out of the process."
"After going back-and-forth, we found the perfect match. "The match has been eerily perfect for me, on so many levels. I've never worked so hard, but I've loved every single minute of it. I'm driven to work harder (and smarter), because I believe in where I've landed."
From our side, we're over the moon, too! Brad found the company he was looking for, and the company gained a more than amazing employee. Only one-month in, Brad closed his first deal for the company, and he guided the sale to save 20% profit.
Debbie and I love what we've built and what we stand for, but, at the end of the day, we can only toot our own horn so much.
We've re-invented the recruiting cycle, which looks good on paper, but without a true account of what it's really like, how can we really show our worth?
We're proud of what we do, and the sales talent that takes a leap of faith to trust us are, too. When we asked Brad if he would work with us again, here's what he had to say: "Honestly, I hope not, but, if it was a need, I wouldn't go to anyone else but Amy and her team."
Now, that's a review I can get behind!
P.S. Want to have an experience like Brad's? Don't be a stranger. Message us today to talk about ways we can help you too!