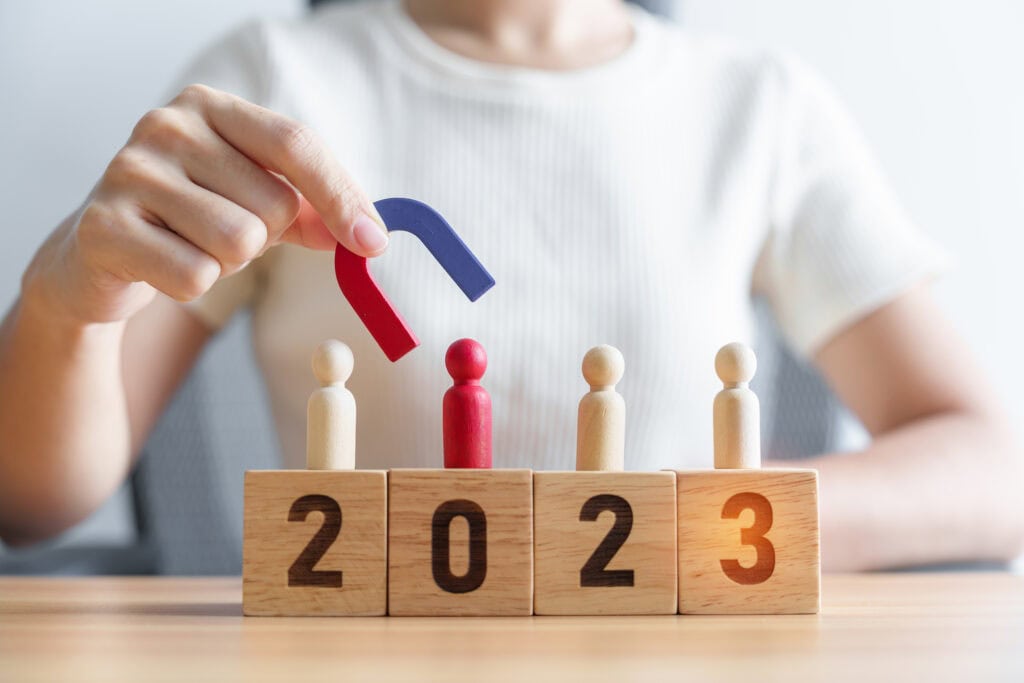 2023 Startup GTM Recruiting Trends
Welp… in the blink of an eye, here we are in the middle of Q1 in 2023! 
It's a new year, new challenges, an unpredictable economy, and a very different job market.

And yes, those economic uncertainties do affect hiring.  The key is to make sure that if it affects you that it actually needs to affect you. 
Founders and CEOs, your company IS your North Star.  Just because some of your competitors are going through a tough time and halting hiring, you can't seem to escape the doom and gloom chatter online, or your board is telling you to do this, doesn't mean that you have to follow suit. 
For every company we hear about making "deep cuts," there are others thriving, emerging, innovating, and growing.
Case in point from an email exchange with a VC that focuses exclusively on early-stage startups (pre-A Round):

In 2023, the table stakes for sales are higher than ever. 
Why?
Because you don't have much of a business if you don't have customers.  No pipeline, no customer.  And the last time I checked, you need talented Sales and CS gems to make that happen.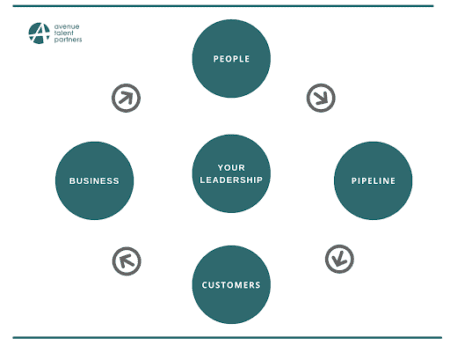 So instead of letting FUD takeover to follow the trends of cutting, take the time to measure what matters for your business, evaluate your P&L, take a close look at your pipeline, listen to your customers, and whatever you do, make darn sure you have the right people in the right roles doing the right work. 
Please remember making deep cuts isn't always an effective strategy.  Harvard Business Review those that downsize are twice as likely to declare bankruptcy than those that did not.  
Furthermore, those that downsize without addressing the root of the problem beyond the quest for financial efficiency continued to suffer.
Why?
Because they got caught up in a short-term mindset, in tough times, it's easy to get sucked into fear and miss the big picture.
Your Sales and CS people are NOT just butts in seats.  They're an essential piece of the puzzle to keep your momentum going through any economic conditions. 
Why?  
Because revenue AND retention solve all problems.
And when I stop to take a look around and reflect on all of the conversations I have with investors, board members, founders, CEOs, leaders, and individual contributors, I think it's important to break down the most critical recruiting trends for 2023.
Without further ado, let's dig in!
Despite the layoffs, hiring has NOT gotten easier.

Between the Great Resignation, quiet quitting, and a big wave of layoffs, there are many more people in the job market. 
But don't be fooled – more people in the job market doesn't mean there are more people available who will be great for your open roles. 
If you didn't know how to hire well before, what makes you think you can do it now just because you have more people to talk to?
Warm bodies aren't the answer.
I get introduced to people all the time.
Most of the time, it's not a match.
If you don't have a strong track record of success, lack a solid process, don't know what great looks like for your business, or think more people to talk to is the answer…
I'm afraid your chances for a costly hiring outcome have increased.
If you want to hire the right person:
 Be intentional about knowing what you need + why – alignment = retention

 Have a process

 Be decisive

 Be adaptable; what you did before may not work now

 Be thoughtful not to get caught up in the 'shiny objects'
Case in point, an early-stage founder I coach was walking me through his hiring process:
1 open role

Posted to a variety of places

350+ inbound applications

28 referrals

31 interviews 

8 invited back

3 finalists (one of which said no thank you)

1 hire 

Only 2 of the interviews were from referral sources and not part of the finalist group

Do you have the time, energy, and know-how to go through this? 
If not, it's okay to ask for help from an expert that does (insert shameless plug)… I can help.

Pro tip:  The hiring scorecard is an essential piece of my hiring process and is a fantastic tool for keeping your interviews on the right track. 
Remote work isn't going anywhere. 
If you have a mission-critical role, you can't assume that the best candidate will be based in your city and within driving distance of your office. 
Accessing a wider pool of candidates is the only way to hone in on the perfect fit in today's ever-changing economic landscape.

Especially when you consider this stat from the World Economic Forum: 98% of people would like the option to work remotely for the rest of their careers.
Despite how you feel about it, flexibility is high on the list of priorities when evaluating employers.  With five generations working together in the workforce, it's important we realize we're not living in a one-size-fits-all employment world.

Just like our customers, our people crave to be met where they are.  To blend the best of both worlds, consider the power of a hybrid strategy. 
The power of candidate experience.
Candidate experience has always been and should always be a priority.  We're living "out loud" in this digital age, and the experience we provide to candidates spreads like wildfire.  
It's important to remember that our buyers aren't just making decisions in a vacuum – they're paying close attention to how a company conducts itself and the ability to back up what they say with what they do… in front of or behind the scenes. 
It's a big, small world, and you don't know where your paths might cross again.  The people you interview can turn into:
Referrals

Partners

Future hires

Decision makers in the future

Customers

Influencers for other decision-makers… you don't know who they know, and you're not the only one doing a backchannel
With 72% of candidates sharing their bad experiences, how you treat them determines if these doors open or close.

What does the candidate's experience include?
Responsiveness

Expectation setting

Proactive communication

Backing up what you say with what you do

Transparent negotiation 

A well-defined process

Collaborative discussion to confirm/deny together 

Respect, regardless of the outcome
Remember the power of the long game over the short one. 
Pro tip:  There's no reason to hide compensation.  Talk about it early and often to avoid a disaster at the 11th hour when so much time and energy has been invested.  Strive to make negotiation a collaborative discussion, not a game to be won or lost.

Great content ≠ a great hire. 

AI text generators (hello ChatGPT) are here.
This free tool makes it incredibly easy to create content.  And in the world of "everyone should use their voice on social if they want to get ahead," this tool scares the mess out of me.

It begs an important question.  What is your filtration system to know the difference between content, context, and competency?
Content = what you see

Context = why you want to have a conversation

Competency = why you make the hire
These are not mutually exclusive.  Content is nice to see, but it doesn't present the whole picture of what someone brings to the table and the reality of those words behind the scenes. 
If you want to make a great hire, focus on the power of all three and the sum of the person's parts. 
There's even more emphasis on DEI.

So many studies show the power of a diverse team, and yet the scales have yet to be balanced.  

It's also what candidates are looking for today: 70% of job seekers value a company's commitment to diversity when they're looking for a new position.

That said, I'm deeply troubled by how many companies are laying off the same talented DEI people that they worked hard to bring on in the first place. 
According to LinkedIn, of 50 tech companies that recently had a round of layoffs, more than 1,500 professionals with the title 'DEI' or 'Diversity' were laid off and are now open to work.  On top of that, new job listings for DEI roles were down 19% last year.
There is a goldmine of talent out there.  The words you use to attract or repel this talent. 

How you talk about the role, write your job description, the digital footprint on your website, social media posts… you have to be intentional about all of it. 
These tools help you put your best-written word forward:
Wrapping Up
The recruiting landscape is ever-changing.
Keep an eye on these trends, and remember to keep your North Star front and center.  It's the only way to ensure you've got the right people in the right roles and doing the right work consistently.
What trends are you seeing?