5 Ways to Avoid Losing Your newly hired VP of Sales to a Counter-Offer
You've got a signed job offer and established start date from that VP of Sales you were hoping would say "yes." It's such a big relief! Time to celebrate, right?..
WRONG!
Hold your horses. I've noticed a common theme of assuming that once an offer is signed/accepted, your work is done. Make no mistake, this is one of the riskiest periods to lose that treasured gem you worked so hard to hire in the first place.
And what's more frustrating than working for months to find the perfect candidate, extend them a terrific offer, they accept it… to only lose them before their start date?
Talk about a major setback. Coupled with a lot of wasted time, energy, resources, and money to only have to start the whole thing over again.
Getting a signed offer letter doesn't mean that your work is done. If you don't pay close attention, over communicate, and welcome them with open arms, I promise you there are a bevy of other opportunities ready and willing to do just that.
From the moment they sign the offer until the first day they start (and beyond) offer, is a golden opportunity to build off of what you created throughout the hiring process and set a solid foundation together.

It's when you roll out the metaphorical red carpet and make your company feel as welcoming and inviting as possible. And considering that most companies fail to do this, you're bound to make a great impression, reinforcing why they chose you in the first place.
The stats are alarming… 4 in 10 new hires received little to no communication from their offer acceptance to their start date.
Imagine that you're on the hunt for your dream job, you accept an offer, and the company goes radio silent. How would you feel? Especially when other opportunities are coming your way and showing up stronger than your newly minted future employer?
It would be tempting to say the least.
So why on earth would you assume that risk? Especially when unemployment is dropping to all-time lows, demand is higher than it's ever been for SaaS sales leadership, turnover is running rampant, and the number of talented VPs of Sales to do the job well can't keep up with the demands of the market.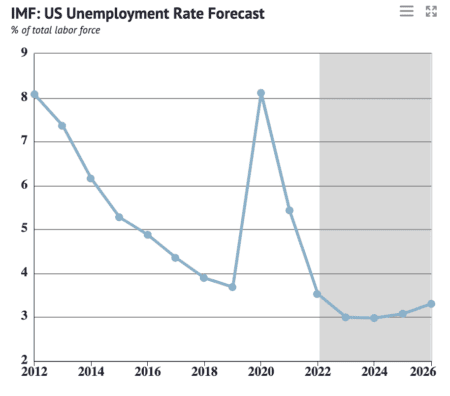 If you're not intentional and proactive in your communication, you are winging your onboarding plan, you're just waiting for them to start to figure it out, or you don't want to be a bother during this downtime, you run the risk of losing A+ candidates and having to start the whole process over again.
Why this period is so risky
First and foremost, the market is white-hot!
Second, it's common for candidates to continue to have conversations with companies – both their current one and new ones – even after they've accepted an offer.
A common question that comes up during conversations we have at Thursday Night Sales is should a person continue to interview post-accepted offer? With so much horrible advice that encourages candidates to do this, I'm horrified by how many people think this is a good idea and concerned… you should be too!
So why is this a "thing?"
Several things drive this behavior:
Short-sighted, what's in it for me only mentality

The stories we start to tell ourselves when too much time goes by

Horror employer stories that spread like wildfire about offers being pulled

A lack of making our hires feel seen, heard, understood, and valued
Whether we like it or not, until they step foot through the virtual door on day one, nothing is truly set in stone. And if their new company isn't putting an effort in to make them feel welcome and excited to dig into the task at hand together, it's only natural that they'd stay open to other options.
Also, top candidates interview with multiple companies and often have a handful of offers to choose from. So even after they accept yours, don't assume it's the only offer they have on the table before their start date.
The current job market is beyond competitive. It's entirely possible for them to receive an outstanding offer that they absolutely can't refuse from one of your competitors. Especially after they decline a role or resign and the candidate experience has been stronger.
A Founder recently came my way to help him hire a VP of Sales for his A-Round, SaaS startup. He thought he'd filled it on his own and made an assumption that put a damper on his growth plan while setting the business back over a year.
Here's what went down: the person had accepted the offer, signed all of the paperwork, said they had a full plate to ensure a smooth transition, and the Founder assumed that all was well while his newly minted VP of Sales was busy wrapping things up at his old job.

He didn't want to bother the candidate, so he didn't reach out or talk to him post-offer acceptance. Fast forward to when the Founder reached out with what to expect on day one (a few days before the person was supposed to start), to be met with the dreaded "things have changed" response.
All the while the Founder wasn't in communication with his newly minted VP of Sales, their current employer was, laying on the counter-offer conversation thick. So much so, they said "no thank you" and decided to stay put. It took over 6 months to find the person and now this distressed Founder would have to start ALL over again.
Side note: counteroffers are a bad idea in general, but that's not the focus of our conversation here.
Let me be clear, as soon as you have that signed offer letter, it's time to start building trust with your new hire.
Building on this idea, IBM found that pre-boarding increases first-year employee retention by up to 80%.
So once you have a signed offer in hand it's time to keep rolling out the red carpet.
Motel 6 vs. Four Seasons – where would you rather stay?
Imagine you got an offer for a free hotel room. You're blindfolded and taken into the lobby, and when you open your eyes it's a Motel 6 in the middle of nowhere. Not exactly the dream "vacation" you'd hoped for.

Compare this with opening your eyes to the aesthetically pleasing and inviting lobby at the Four Seasons on the shores of Hawaii. With a helpful and friendly concierge that's excited to welcome you, champagne chilled on ice in the room to thank you for choosing them, amenities, and a plethora of ways to enjoy your time there to make sure your stay will exceed your expectations.
This is the kind of experience you want to aim to create for your new employees. Surprise and delight them before they even start to think, "wow, I'm so excited to get in there and start this new role."
By the time the person walks in on day one, you want it to feel like the most comfortable pair of broken-in shoes to successfully "walk" the path with you. That's how you set the foundation for things to kick off to a great start.
Remember, how you do one thing is how you do everything. Candidates are paying CLOSE attention to these details.
Five ways to seal the deal post-offer
Keep the conversation going
You already have a stream of communication with this person, so this is not the time to go radio silent. Instead, jump on the golden opportunity to stay connected and engaged with your new hire.
The second they accept the offer, send a thoughtful note reinforcing why you're elated to have them be part of your team and the wonderful work you'll be doing together!
Bring them into the fold and make them feel comfortable. If you're nervous about honoring their transition time out of their current employer, ask them what feels right for communication and establish a cadence that works for both of you. Something like:
"The last thing I want to do is assume here and want to be respectful, what feels appropriate to you for our communication as you transition into the role with us?"

Questions like that give the candidate a sense of ownership over their experience and show that you care how they feel. Keep it simple, clear, and honest right from the jump.
Introduce them to other members of the team
This is a great way to make someone feel welcome before their first day. They may have seen the names of their co-workers in email chains or throughout the hiring process, but a proper welcome and thoughtful introduction is what allows new relationships to build.

This makes the first day much less intimidating. With meaningful introductions out of the way, they'll be able to easily step in to make an impact straight away.

Also, it's an excellent opportunity to keep consistent with the Four Seasons analogy. Assign them a "concierge" to take some of this off of your overflowing plate, another point person to help them navigate the company, and a helpful person to pinpoint specific questions to hit the ground running.
The more you include them, the more welcome the feel, the less another opportunity will be able to capture their attention.
Be strategic about check-ins
In cases where it's several weeks or more until a start date, you don't want communication to stagnate after the paperwork and introductions are out of the way.

Pinpoint why and when you'll check in. You can share valuable company updates (pitch deck changes, board meeting insights, pipeline updates), ask for their input on something that's going on like deals, hiring goals, meaningful blogs or books you're reading, what's top of mind for you while understanding what's top of mind for them… it's all fair game!

Figure out priorities together
Even though they haven't officially started yet, you can be proactive in getting them up to speed.
First-day jitters are a real thing. If new employees walk into a firestorm on their first day, and they're not prepared for it, it's going to be overwhelming. By informing them about what's going on BEFORE they show up, you're letting them know that you trust them, you need them, and are eager to start working together.

This also helps them prepare and eases the stress of starting a new job. Not to mention that they'll be able to hit the ground running stronger on their first day.
Pro tip: Take care of logistics BEFORE they start. Things like:
Ordering their equipment

Understanding their preferences

Coordinate travel if they're going to be in the office with you and are remote

Make sure they have swag/onboarding survival kit to sport as they start

Co-create the onboarding and training plan (use what you uncovered in the interview process as a guide)

Share an established, well communicated agenda for the first couple of weeks with a time to walk through it together before they start



Get them acquainted with the fabric of your company culture

Company culture is built and reinforced by every decision and action you take as a Founder.
Every startup has a completely different feel to it for all sorts of reasons. The gap from offer signing to the first day is a golden opportunity to share the values, practices, and ethos that fuels your company every day. This is where showing versus telling is especially important.

Nobody likes the dreaded "bait and switch." This is a wonderful opportunity for you to weave them into the fabric, get their ideas, map out plans, incorporate them into the ecosystem of your business. That way, nothing is a surprise on the first day and beyond.
And the faster your newly minted VP of Sales learns what it truly means to be part of your company, the easier it is for them to settle in to get to the brass tacks of the important work it will take to grow the company.
Fun fact: The biggest piece of feedback we get here at ATP when talking to sales leaders looking to make a move or ditch an accepted offer is the ability to have a true "seat at the table." This is an excellent way to reinforce that you're serious and committed to ensuring that seat is real and waiting.
Wrapping Up
Like attracts like and when you show up for people they show up for you in return.
The critical time period between offer acceptance and the first day of work is mission critical and one of your biggest risks in today's competitive landscape.
So please, for the love of all that's right in the world of recruiting, give your newly hired VP of Sales the warm welcome they deserve before they walk in on that first day. When they arrive you'll already be 10 steps ahead and ready to kick things into gear together.
Use these five strategies and watch the magic unfold. It's a win-win for everyone involved.